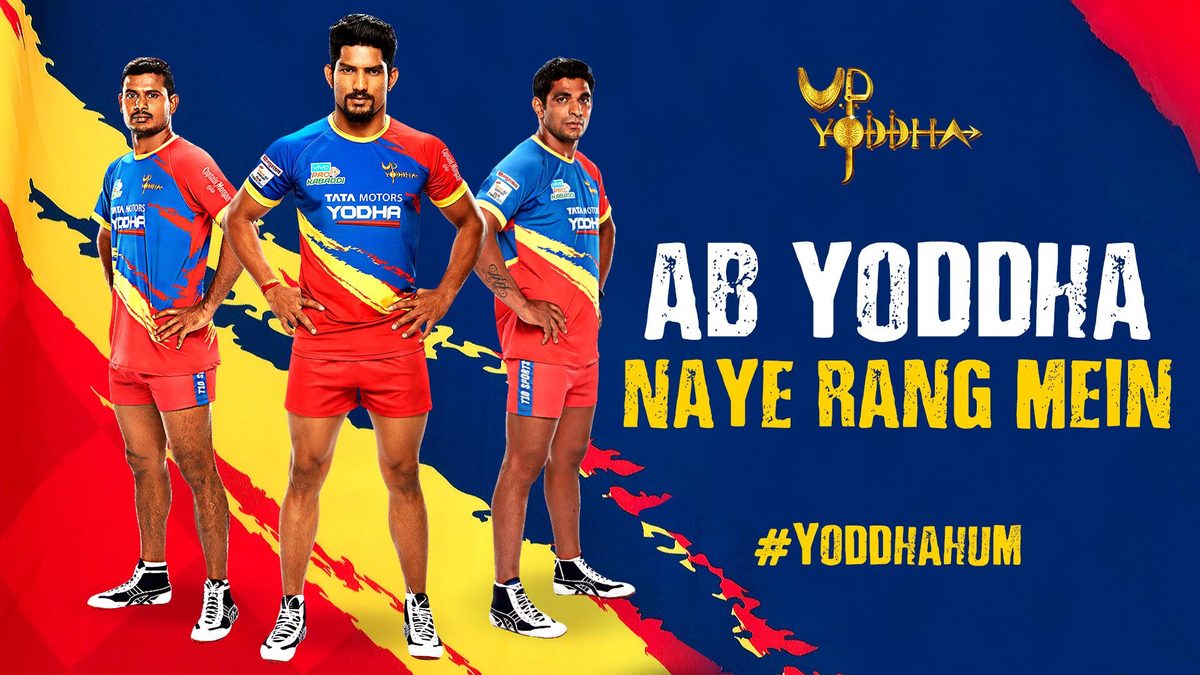 We embark on a whole new season of VIVO ProKabaddi and with that, we have imbibed more confidence, will and a fresh new jersey! Our Yoddha camp has been painted with three vibrant colours – red, blue and yellow. These colours not only enhance the aesthetic values, but also have significance in denoting the team's spirit and motto everytime they take the field.
Red is the colour that shows power, passion and aggression. The vermillion hue, just like the blood running through our veins, exhibits the relentless aggression every Yoddha is vowed to show on the mats.
When adrenaline rush adds to the aggression, it acts as a catalyst in shaping the willpower of a Yoddha. The blue shades on our Yoddha's armour signifies exactly that – a super-charged bundle of energy that keeps them going irrespective of the circumstances.
However, to become successful, one needs to keep their eyes fixated on their goal. For a Yoddha, it is the beautiful, golden trophy of ProKabaddi League. Gold emulsifies glamour, and the presence of yellow on the Yoddha armour acts as a reminder for their sole aim for the season.
In line with all the passion and aggression that the armour carries, our motto is: Saans Rok, Seena Thok. As intense as the game of kabaddi is, the result may change within a fraction of a second. So, Saans Rok – hold your breath, Seena Thok – show your passion, and lend your support to the Yoddha on their quest to the title of Vivo ProKabaddi 2018.