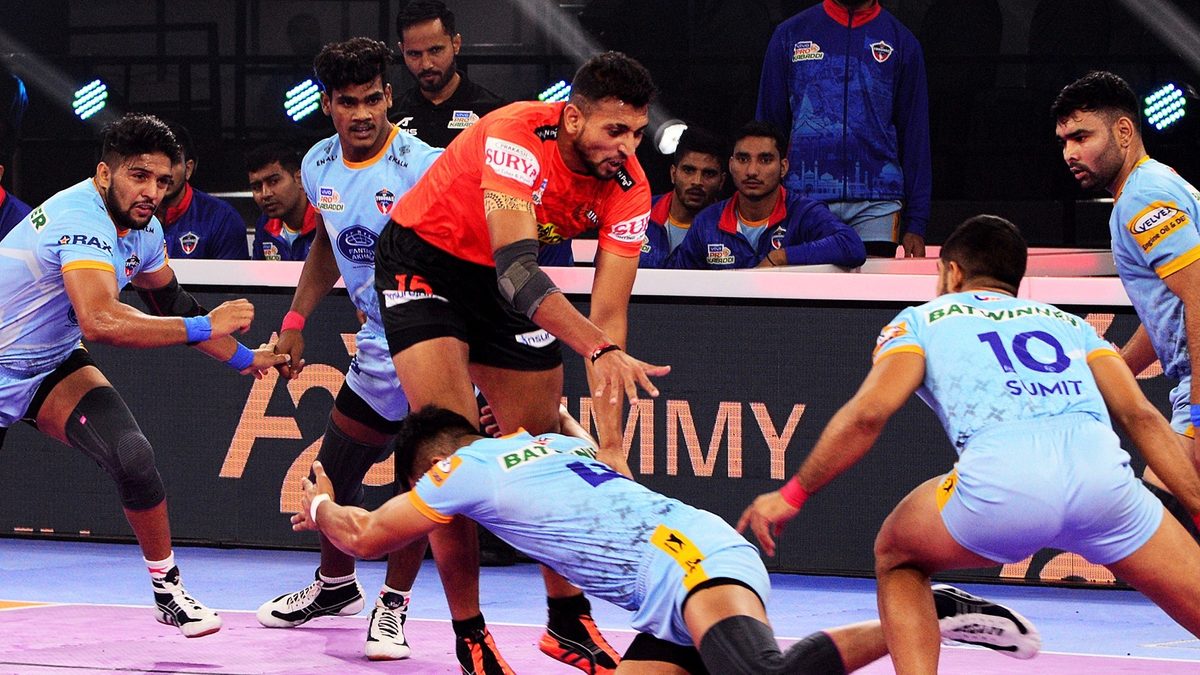 U.P. Yoddhas, owned by the GMR Group, were handed a disheartening 23-30 defeat by U Mumba in match 10 of Pro Kabaddi Season 9 at the Shree Kanteerava Indoor Stadium in Bengaluru on Monday, October 10.
Pardeep Narwal was the top raider for U.P. Yoddhas with five points (three touch, two bonus), while among the defenders, Ashu Singh and Sumit earned four tackle points each (three tackles, one Super Tackle).
For U Mumba, Jai Bhagwan registered six raid points while Surinder Singh was the top defender with four tackle points.
U.P Yoddhas and U Mumba began the first half almost toe-to-toe, however, the latter would come out on top with a 14-9. The Yoddhas' defence returned with the bulk of the points with Surender Gill and Pardeep Narwal being kept in tow.
The early bit of the second half saw U.P. Yoddhas' Sumit and Ashu Singh effect Super Tackles on U Mumba and they came close to overturning the deficit. However, the opponents were on the offensive as their raiders Jai Bhagwan and Ashish claimed raid points before the team effected an all-out on the U.P. Yoddhas. The score, at this point, read 23-17 in U Mumba's favour.
U Mumba would extend their team score to 30 points with Guman Singh, Ashish and Jai Bhagwan (Do or Die) returning with raid points while their defence continued to deny U.P. Yoddha's Pardeep and Surender Gill from taking away maximum points in the contest.
In the final seconds of the match, U.P. Yoddhas claimed a consolation raid point from an unsuccessful Do or Die raid attempt from U Mumba's Jai Bhagwan as the match ended 23-30 in favour of U Mumba.
The U.P. Yoddhas' next opponent is Dabang Delhi K.C., with their matchup set for October 12.