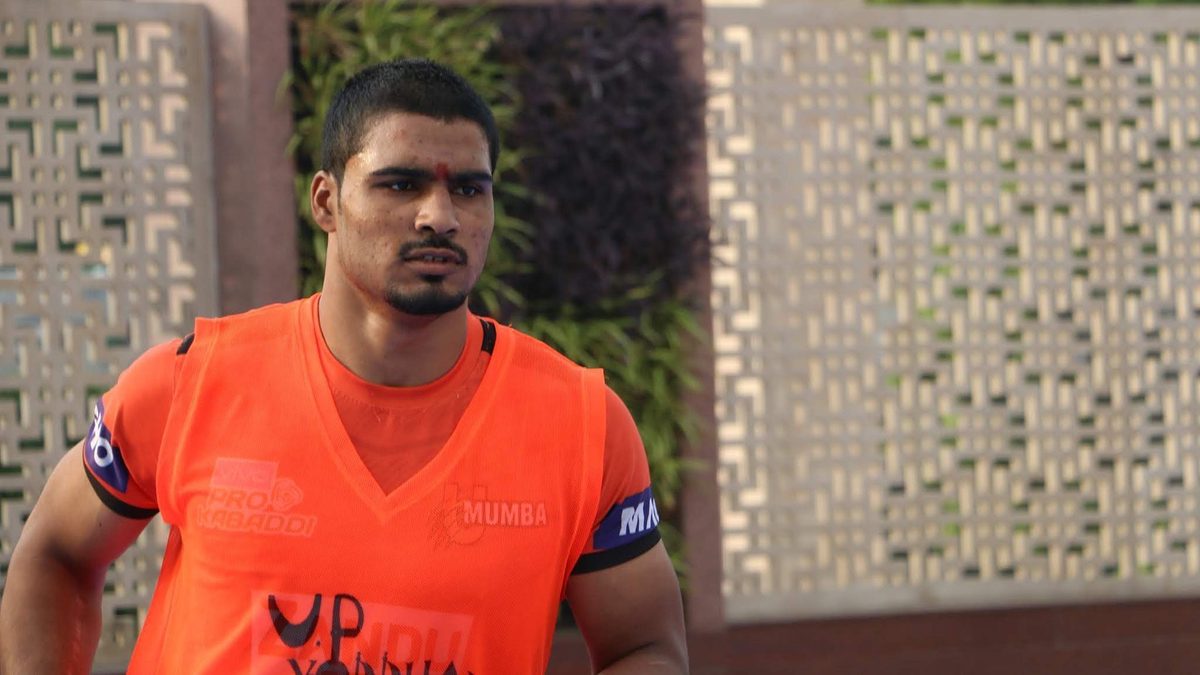 One can flourish when there are chances in abundance, but it's when one overcomes the biggest hurdles on his way that he evolves. Shrikant Jadhav is a classic example of how the power of will, can lead you on a pathway to success!
His love for Kabaddi grew as early as he was 12. Not the front-runners in studies, our Yoddha gave his 100 percent into the game of soil. His family made sure he remained focused and made the right choices and with all the hardwork, Shrikant was en route a fruitful career. Starting at a young age proved beneficial for him, as he made a breakthrough into the Indian side in 2014, at the mere age of 19. He was also the second player from Maharashtra to be picked in the national team.
However, his struggles did not take a backseat. Picked in the first two seasons of Pro Kabaddi League (PKL) by Jaipur Pink Panthers, he missed out due to back-to-back injuries on consecutive years. He took his own time to recover. The next two seasons witnessed him recouping his place in the team in a bid to make a comeback.
Shrikant stunned everyone in the fifth season of PKL, gathering 98 points playing less that 20 matches. His numbers were enough to impress our selectors, who wasted no time in the auction to bring the determined raider in the squad for Vivo ProKabaddi League 2018.
Despite all the hardships he had to face due to injuries, Shrikant is not afraid if there are more to come.
"I know how hard I have worked to recover and that makes me fearless. The injuries were bad, but they helped me become a better player - that's all that matters. So when I do go on to the mat, injury is the last concern on my mind. If I avoid it, great but if I do get injured I know I have overpowered it before and I can overpower it again," says our indomitable Yoddha.