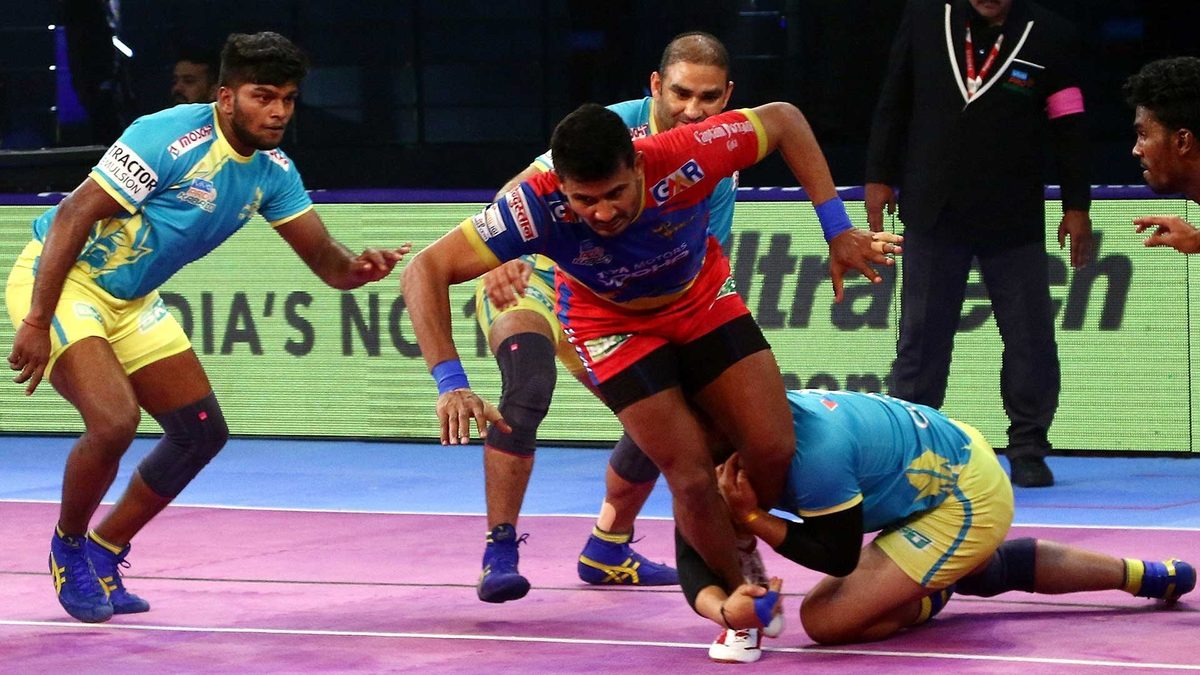 Meeting the second time in VIVO ProKabaddi 2018, UP Yoddha were outperformed by Tamil Thalaivas in their inaugural home match at the Shaheed Vijay Singh Pathik Sports Complex, Greater Noida. Despite being at advantage having defeated the Thalaivas in our last meeting, we could not quite tame them and were handed a 46-24 defeat.
Prashanth Kumar Rai's raid started the proceedings and managed a bonus but was out. Thalaivas took the lead but were reduced to a team of three. Our Yoddha bounced back with a Super Tackle but with over 13 minutes in hand, Thalaivas got us All Out.
Though we did not manage the start we wanted, our team slowly and steadily found a way to crucial points. However, the Thalaivas remained on top, getting us All-Out yet again. Even though our players tried their level best, the Thalaivas proved to be better. The first half came to an end, with a score-line of 11-26 in favour of the Thalaivas.
Back in the second half, the Yoddha got rid of Sukesh Hegde, while Prashant followed up with a successful raid. Our defenders upped the game, making it difficult for our opponent raiders to score. However, Rishank, Prashant and Shrikant looked out of touch on the very day. Thalaivas maintained their lead throughout the game, inching closer to victory.
As our final bet, we sent in Masud Karim, our Yoddha from Bangladesh. He brought in some momentum to our side, effecting consecutive successful raids. However, Thalaivas delivered top-notch performance, finishing with 24-46.
We will have to learn as much as we can from this to move on towards a better result in the forthcoming games.
Prashanth was our most successful raider today, with 7 points.