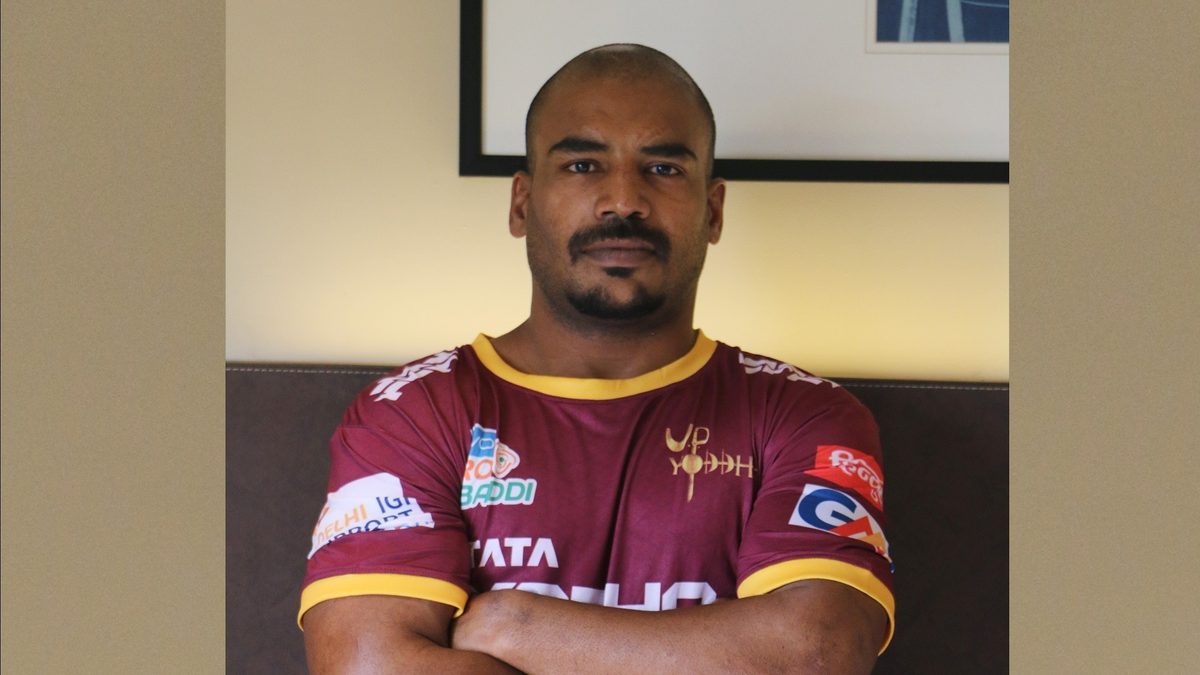 The support of the loved ones makes any journey easier. However, our Yoddha Jeeva Kumar needed to convince his family with his stunning performances to answer his calling. Well, Kabaddi was not alien to his parents, as his brother played the same sport. However, his enthusiasm towards the game was not reason enough for his parents to be happy about his career choices.
Jeeva was no ordinary player as well, and it soon reflected off his extraordinary appearances on the mat. It did not take him long to make it to the national Kabaddi team. The 2010 Asian Games was one of the biggest milestones in the Yoddha's career as he contributed in Indian Men's team's successful hunt for gold.
While the aggressive and powerful defender is one side of the coin, in the other side is a commoner who works as an assistant manager in State Bank of India, Bangalore. His achievements made him a hot property in Pro Kabaddi League (PKL) and he maintained his consistency in the league, becoming one of the most successful defenders. The veteran defender will be all set to build his 'Chakravyuh' yet again as PKL 2018 approaches.
The Journey: Rohit Kumar Choudary
Rohit Kumar Choudary started playing Kabaddi at a young age, but things changed in 2008, when he became serious about the game. In that year, he started to train under Sports Authority of India (SAI) and gradually learnt professional Kabaddi, different to what he played back at home.
His brother, an army personnel, made sure Rohit had all what he needed to turn his dreams into reality. With his support, Rohit excelled in the field, and short time after he finished his training at SAI, followed his brother's footsteps to join the Indian Army.
Pro Kabaddi League (PKL) proved to be really helpful for Rohit's growth, as he believes it has increased healthy competition within his peers. After successful stints with Delhi and Patna, Rohit is now a proud Yoddha ready to up his game in the upcoming season.