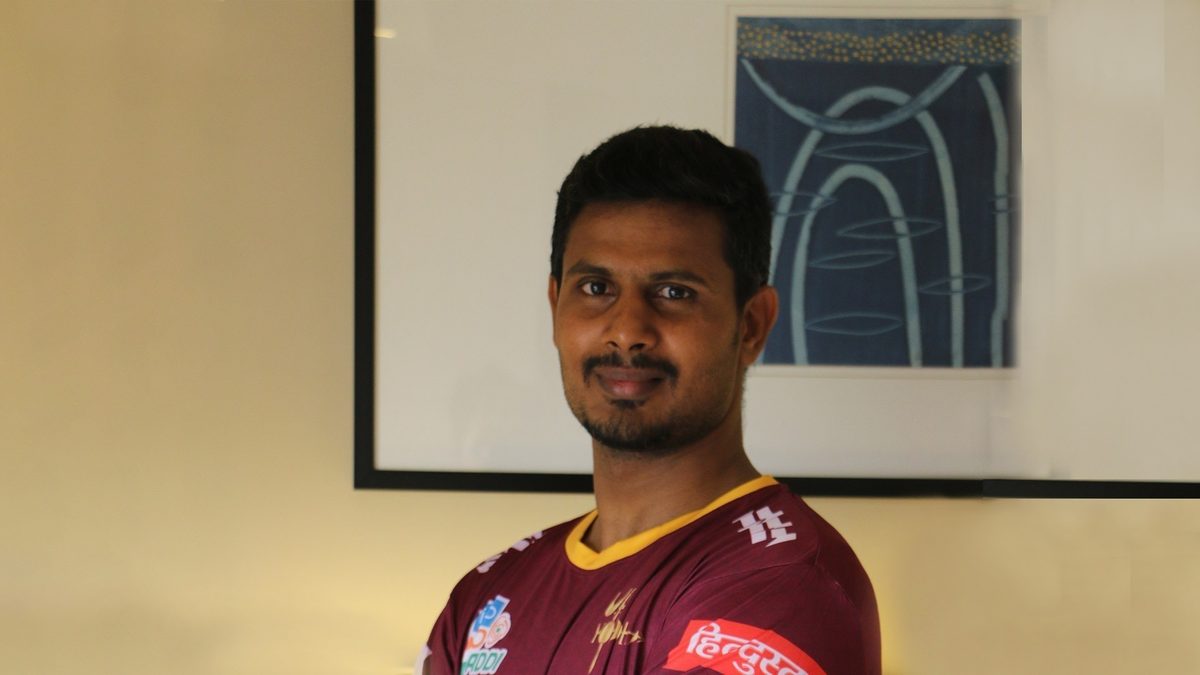 Does one need to start playing a sport early to become successful? Well, that is definitely not what happened with Prashanth Kumar Rai's career. For starters, he had barely imagined himself on the mat collecting points until in college. His sporting career started few years before that, but as a weight-lifter.
The saying goes as: Whatever happens, happens for a reason. Eager to complete his studies and take up a job to help the finances of his home, a hurdle came Prashanth's way when he was in the 10th standard. His physical built suggested he tried weight-lifting and so he did, till he saw his college seniors practice the intriguing game of Kabaddi.
However, that was a torrid phase in the life of our Yoddha. Within a small span, Prashanth lost both his mother and father. Just when he started finding his mojo in Kabaddi, he was burdened with the financial responsibilities which lay on him for being the eldest of his siblings. The man of steel handled everything with a smile on his face, working for Vijaya Bank and playing for their Kabaddi team as their captain.
Tough times furbished the player in him into an exceptional talent, which Pro Kabaddi League (PKL) bore witness to. Remaining successful year after year, Prashant is ready once again to unleash himself as a Yoddha in PKL 2018.