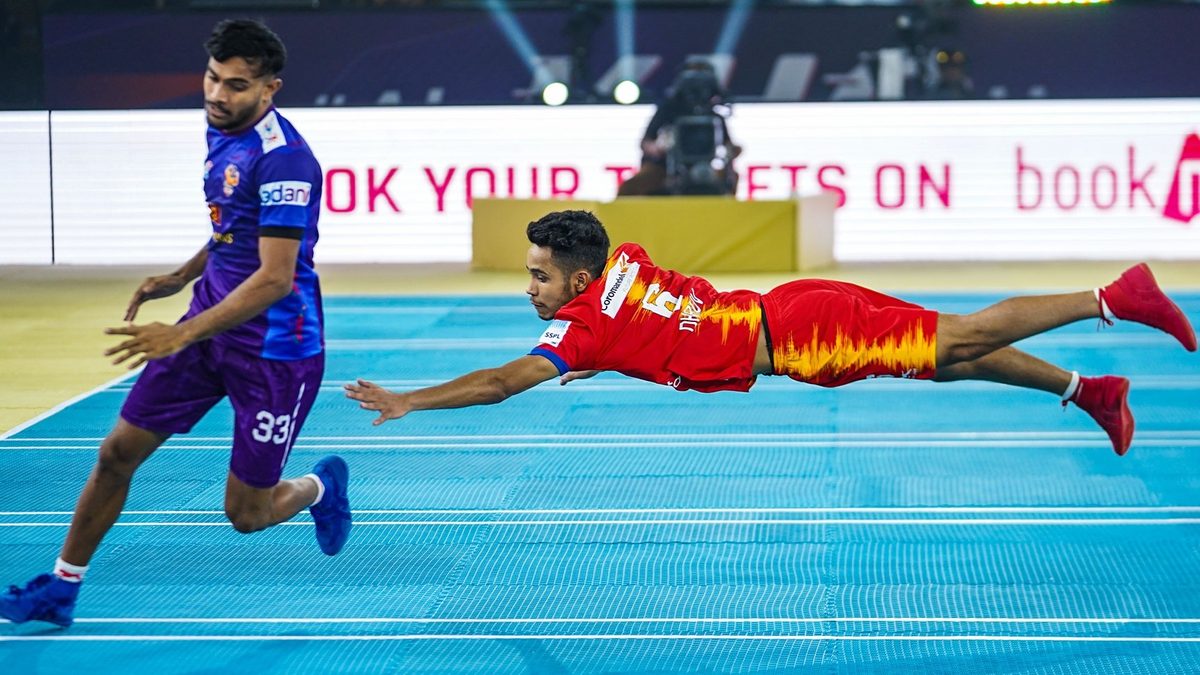 Telugu Yoddhas - owned by GMR group - defeated Gujarat Giants 67-44 in Qualifier 2 of Ultimate Kho Kho 2022 on September 3. With an outstanding showcase of skill, strategy and swiftness, the Yoddhas registered victory by a 23-point advantage.
Telugu Yoddhas – owned by the GMR group - won the toss and chose to Attack. The team, representing the Telugu-speaking region of India, started out strong by accumulating a 6-0 lead in the first two minutes of the game.
Thereafter, Telugu Yoddhas continued their full-throttle approach by inflicting a 'full on chase' while also earning three crucial bonus points. The Yoddhas, with the help of four Sky Dives & four Pole Dives that included Avdhut Patil's 14 points, wrapped up Turn 1 with a gigantic 37-0 lead over Gujarat Giants.
Gujarat Giants, reeling under pressure to reduce the 37-points deficit, started Turn 2 on a promising note. But, Telugu Yoddhas increased their lead by another two points through a Dream Run in the early minutes of Turn 2. Gujarat tried making a comeback but were still short of 18 points, as Turn 2 ended with the score reading as 39-21 in Telugu Yoddhas' favour.
As in the first two turns, Telugu Yoddhas started Turn 3 with sheer dominance. They grabbed points through three-pointers by wiping out the first batch of Gujarat Giants defenders. It was Gujarat's second batch that brought in a bit of trouble for Telugu Yoddhas, earning eight crucial Dream Run points. However, the Giants failed to continue the momentum as Telugu Yoddhas ended Turn 3 with the score 61-29.
With six critical Dream Run points in the final turn, Telugu Yoddhas sealed the game by 67-44 and a massive 23-point cushion over Gujarat Giants. Arun Gunki of Telugu Yoddhas won the Best Attacker of the Match Award while captain Pratik Waikar won the Ultimate Kho of the match award.
Telugu Yoddhas, who have been in scintillating form in their last four games, will face Odisha Juggernauts in the inaugural Ultimate Kho Kho 2022 final on September 4, at the Shree Shiv Chattrapati Sports Complex, Pune.
The Ultimate Kho Kho 2022 final between Odisha Juggernauts and Telugu Yoddhas will be telecast live and exclusive on Sony Sports Network and live streamed on the SonyLIV platform from 8 PM onwards.