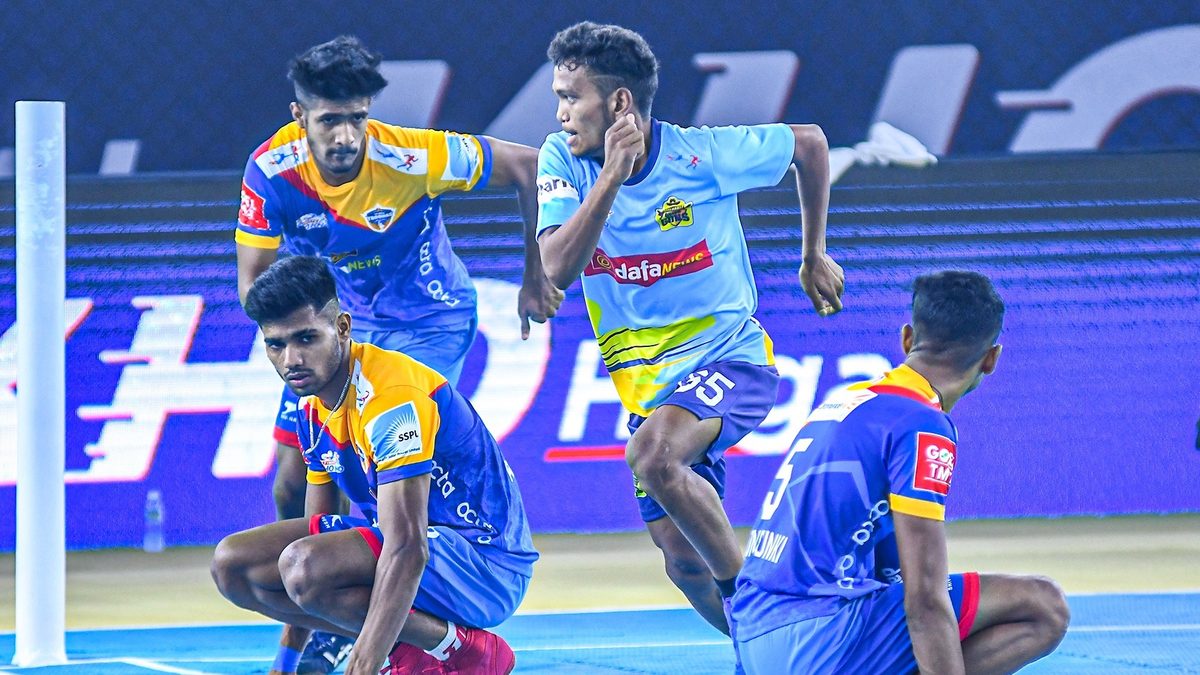 Telugu Yoddhas, the GMR-owned franchisee of the Ultimate Kho Kho went down in nail-biting encounter narrowly by seven points to Chennai Quick Guns. Telugu Yoddhas face their first defeat of 46-53 to Chennai Quick Guns in the inaugural season. Despite the loss, Deepak Madhav from Telugu Yoddhas was awarded the 'Best Defender' of the match. P Narsayya and V Kabilan of Chennai won 'Ultimate Kho of the Match' and 'Best Attacker' of the match, respectively. Telugu Yoddhas with 6 points to their kitty are now placed 2nd in the league table while Chennai upgraded themselves to the 4th position from the last position.
Telugu Yoddhas won the toss and opted for defense. Chennai attackers drew the first blood and gave a quick start to their side but in no time Telugu Yoddhas' Deepak Madhav, who was a part of the national team that won Gold in the South Asian Games, illustrated his agility, skills and ability on the mat to accomplish two Dream Runs helping his team earn four important points while defending. Chennai Quick Guns made the most of their attacking start and by the end of Turn 1 they were in a comfortable lead of 21-4.
Turn 2 saw Telugu Yoddhas trying to play an attacking game earning 3-pointers in quick succession. With the help of four Sky Dives and 1 Pole Dive, Telugu Yoddhas soon reduced their deficit by a great margin. However, Chennai Quick Guns were in their elements tonight as they also earned two Dream run points while defending. A thrilling contest of the return leg of the Southern derby was in full display between Telugu Yoddhas and Chennai Quick Guns, where the former stood true to their reputation, bringing the score line to parity at the end of Turn 2. As the first innings of the game came to a close, the scoreboard read 25-25.
Chennai Quick Guns fired from all corners in Turn 3 earning a whopping 24 points through four Pole Dives and many running touches to create a noticeable cushion for themselves. At the end of Turn 3, the scoreboard read 49-25 to the favour of Chennai Quick Guns.
The final Turn of the match saw Telugu Yoddhas put in their all on the mat to surpass the deficit, and they even came close, but in the end Chennai Quick Guns walked away with a 46-53 win in a nail-biting contest.
Telugu Yoddhas will now face Rajasthan Warriors on 21st August 2022. The Match will broadcast LIVE & Exclusive on Sony Sports Network and LIVE streamed on Sony LIV platform 8:45 PM onwards.