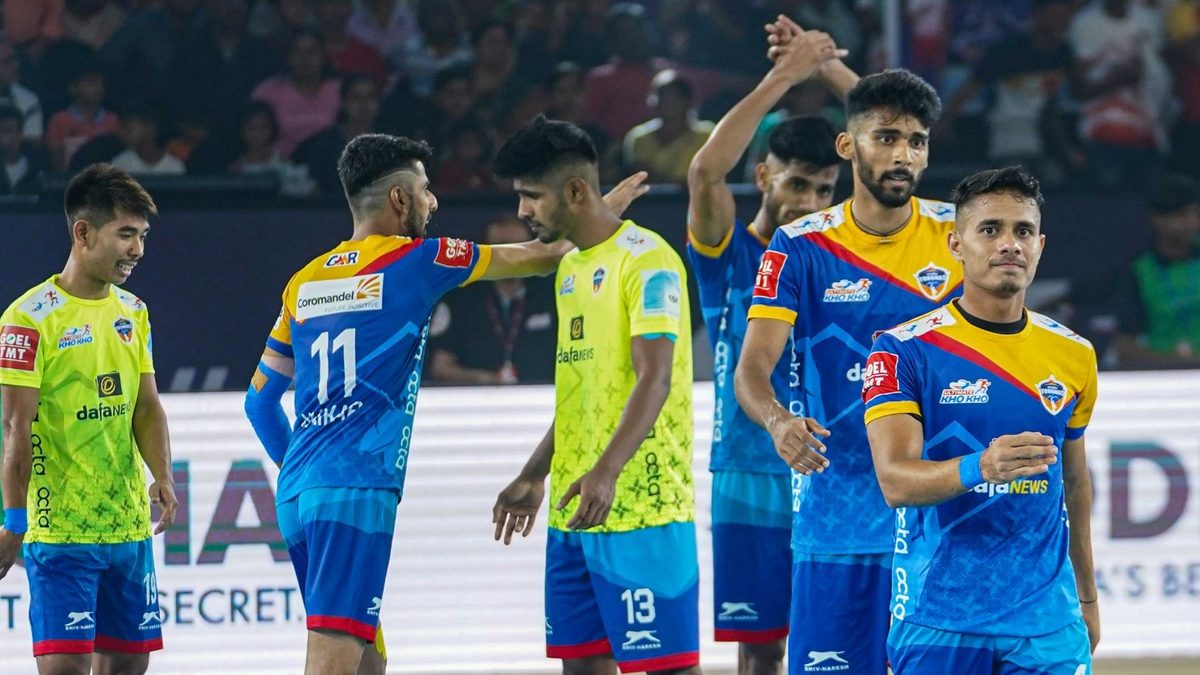 Telugu Yoddhas, the GMR owned franchisee went down 39-48 to Odisha Juggernauts in match 23 of the inaugural season of the Ultimate Kho Kho League. While Telugu Yoddhas were in the lead till Turn 3, they failed to maintain their lead in the final Turn, as the attackers of Odisha Juggernauts were on fire not only levelling their deficit but claiming a lead in the final few minutes of the game. Telugu Yoddhas are placed 3rd in the league standings with 4 wins and 13 points to their kitty.
Telugu Yoddhas will now face Gujarat Giants on 29th August, 2022 (Monday). The Match will broadcast LIVE & Exclusive on Sony Sports Network and LIVE streamed on Sony LIV platform 8:45 PM onwards.
Odisha Juggernauts, who won the toss, chose defence. Telugu Yoddhas performed very well in Turn 1 without giving away any defender points. The turn came to an end with Telugu Yoddhas having a 20-0 lead over Odisha Juggernauts. Turn 2 also saw Telugu Yoddhas giving a stiff challenge as Pratik Waikar beautifully completed a Dream Run and earned two crucial defensive points for his team. While Odisha were on the prowl and claimed a few points, Telugu Yoddhas still maintained their lead at the end of Turn 2 with the score line reading 22-18 in their favour.
The Turn 3 saw Odisha Juggernauts stage a strong comeback when their defender Vishal successfully accomplished a massive 6 pointer Dream-Run which not only helped Odisha remain alive along with reducing the points difference by a huge margin. Though the Turn ended 37-26 in Telugu Yoddhas favour but Odisha Juggernauts had a small target of 12 points to chase in the final turn of the game. Turn 4 saw Telugu Yoddhas start on a promising note with Avdhut Patil completing his Dream Run in the early moments of the turn, however given the chase margin was small Odisha Juggernauts easily claimed the lead with a few minutes to still go for the final turn. The game finally came to an end with Odisha Juggernauts winning the game 39-48.