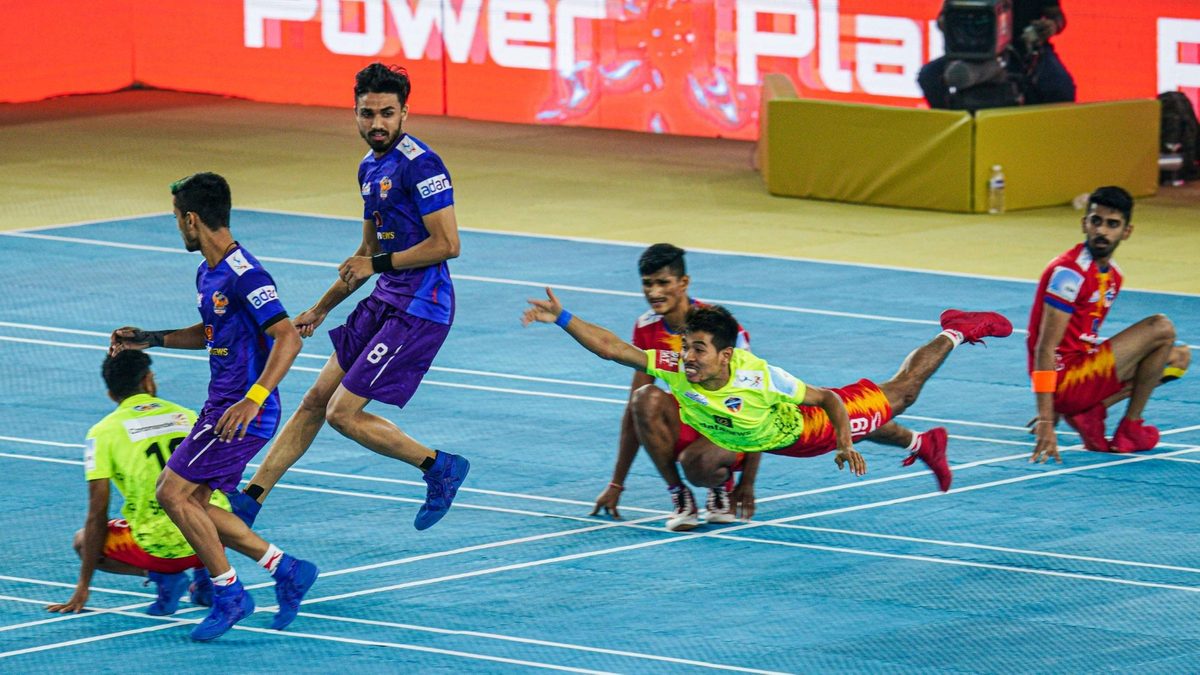 Telugu Yoddhas, the GMR Group owned franchisee put up a valiant fight, but went down by a narrow margin of just 3 points to Gujarat Giants. The game that went on neck-to-neck till the final few minutes, saw Telugu Yoddhas go down to Gujarat Giants 48-51. However even after losing by a slender margin of 3 points, Telugu Yoddhas still earned 1 point from the game and now they are placed 3rd in league standings. Sachin Bhargo of Telugu Yoddhas won 'Ultimate Kho of the Match' award alongside putting up a brave performance in the match.
Telugu Yoddhas will now face Mumbai Khiladis on 26th August, 2022 (Friday). The Match will broadcast LIVE & Exclusive on Sony Sports Network and LIVE streamed on Sony LIV platform 8:45 PM onwards.
Telugu Yoddhas today started on a positive note earning four quick points through two running touches, however, the defenders of Gujarat Giants were there with a plan and early on in the game earned 2 valuable Dream Run points. Telugu Yoddhas however came back strong with a series of 2 and 3 pointers, and even though Gujarat Giants managed to snatch another 2 points through a Dream Run, they still lagged behind with the score line reading 23-4 to Telugu Yoddhas favour at the end of Turn 1.
Turn 2 started with Gujarat Giants, scoring swiftly through 3 pointers reducing their 19 points deficit to just 6 points. Telugu Yoddhas tried making a comeback with Pratik Waikar earning crucial Dream run points (2 points) at a critical juncture of the game. The game thereafter was an attacking display by Gujarat Giants as Turn 2 came to an end with both the teams levelled at 27 points each.
While Turn 3 saw Telugu Yoddhas notch up 19 points, they also gave away 4 important points after the Gujarat Giants Defenders performed two back-to-back Dream Runs. However, Turn 3 came to a closure with a 15 point cushion to the Telugu Yoddhas as the score line read 46-31 to their favour. The final Turn of the game saw Gujarat Giants go all out and even though Telugu Yoddhas earned 2 points through a Dream Run, they could not restrict Gujarat Giants from taking a lead in the final few minutes of the match. The match came to an end with Gujarat Giants winning the game 48-51.