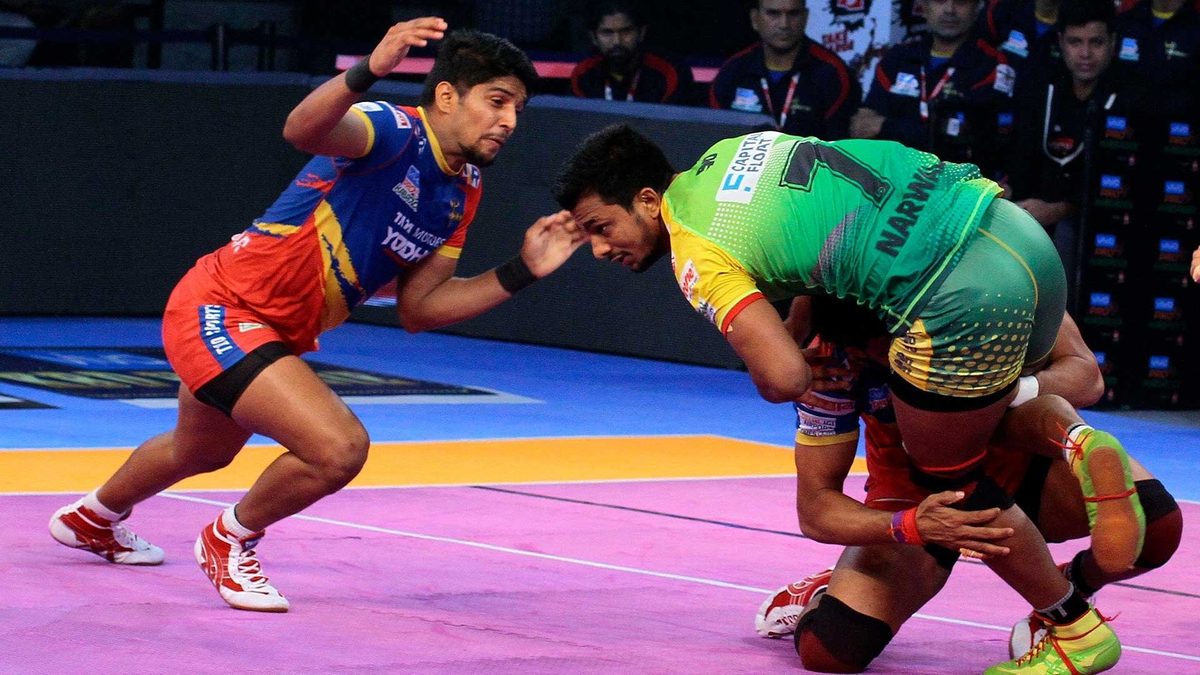 Our final game in Sonepat saw us go head-to-head against the 3-time champions again in a span of 4 days. However, the Pirates emerged victorious in what was a raiding showdown between the two teams
We got off to a flyer taking the lead to 6-1 against the Pirates. A couple of quick super tackles brought them back in the game as our captain was outed by a resilient defence shown by the opponents.
Our Yoddha did everything right to keep their star raider, Pardeep Narwal at bay but he bounced back quickly to lead a raiding havoc against us. Playing with two raiders in the game, our captain, Rishank combined with our defenders to dismantle the Narwal duo however Manjeet took a couple of points with a do-or-die raid to bring Patna back in the game and with 5 minutes to go in the first half, they inflicted an All-Out. Shrikant Jadhav pulled in a brilliant Super Raid and brought us closer to the lead at the Half-time whistle.
We had a turning point at the start of 2nd half when Shrikant Jadhav's Super Raid brought in his Super 10. A further review by Rishank also enabled us to get an extra point removing Pardeep and bringing the scores level to 24. However, Shrikant also got injured in the process thus hampering our raiding threats towards the opposition. Pardeep continued to dominate with his array of Super Raids to take the game beyond us.
We had a silver lining with Shrikant back on the pitch with 12 minutes to go, however, his comeback was marred with Pardeep Narwal bringing up another Super 10, the most in PKL history alongwith Rahul Chaudhari. With 10 minutes to go, they inflicted a second ALL-OUT on us but our Yoddha were determined to break even in the dying minutes of the game and ended up falling short by 6 points as the Narwal duo put in a dominant display to outplay us.

We play the Bengal Warriors next in Pune and the unit would look to put the defeat aside and embark on a stretch of wins to bring us back in contention.
Final Score: PAT 43 – 37 UPY