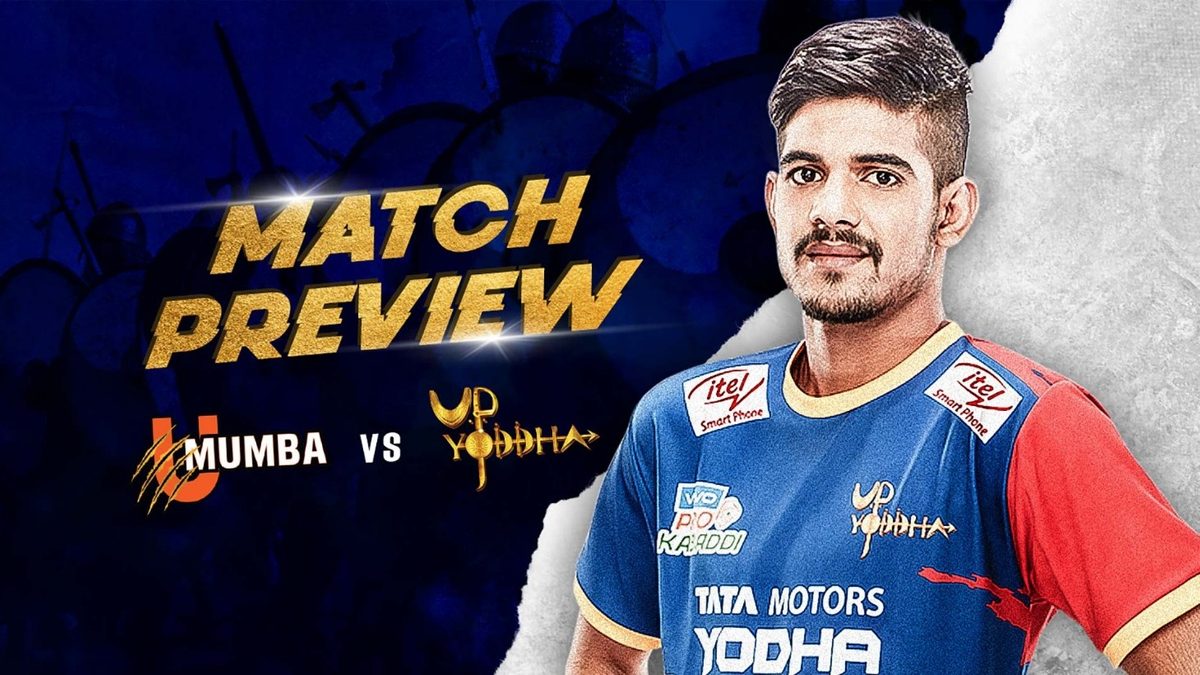 Yoddha have reached Mumbai for two action-packed battles. After an unpleasant Hyderabad leg, the Yoddha are refreshed and prepared to turn things around in their upcoming game against U Mumba. They take on the hosts at the NSCI SVP stadium on the 31st July aiming to grab the first win of ProKabaddi season 7.
After an update from Arjun Singh, our Assistant Coach, there is confirmation that Rishank Devadiga is available for selection for the game. The inclusion of the star player would add tremendous firepower to the raiding unit. The trio of Shrikant Jadhav, Monu Goyat and Rishank could have incredible impact to the team's performance against the Mumbai squad.
U.P. Yoddha's defence has looked good in the past 2 games at Hyderabad, only for some communication errors that have cost them failed tackles. Additionally, U.P. Yoddha's squad saw many debutants in the first two games, some of them being Ashu Singh, Sumit Sangwan & Surender Gill. Yoddha are surely going to be back with a better answer against U Mumba in the upcoming battle.
The hosts U Mumba are one of the top teams in ProKabaddi since the franchise came into existence. A strong defensive team filled with impactful raiders; they are a team to beat this season. However, the tiresome home leg could have an impact to their players' fitness and the momentum could shift in favour of the Yoddha in the clash.
Head-to-Head: U.P. Yoddha 2 - 2 U Mumba
The Yoddha side had quite a memorable season 6 against U Mumba as they got the better of them on two occasions, including one that knocked Mumba out of the playoffs. A match filled with defensive domination, Nitesh Kumar was outstanding at the right corner with eight tackle points, translating to an astounding eighty percent strike rate. Although both the teams have undergone quite a few changes in the line-up this season, Yoddha have retained the core of their defence and are aiming to put on a formidable display on the mat.
Key Battle: Monu Goyat vs Fazel Atrachali
Monu Goyat's stellar raiding against Fazel Atrachali will be a great tussle in the game. Monu, who is known for his quick feet and agility, will aim to target the corners and grab those essential raid points for the team.
Watch our Yoddha take on the Mumboys live only on Star Sports & Hotstar at 8:30 PM on 31st July.