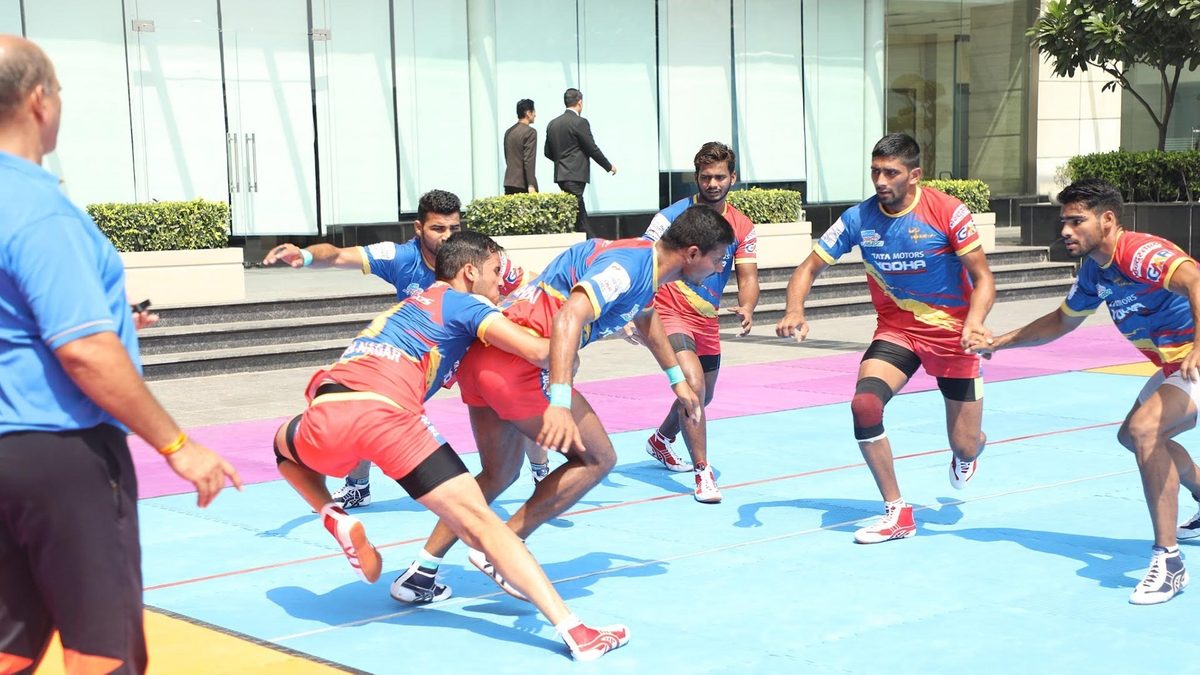 Korea is a dominant name in the field of Kabaddi, but it was not until in college that Seong Ryeol Kim was acquainted with the sport. He was into physical sports already, practicing Taekwondo and Judo. When his college professor told him about how exciting Kabaddi is, he took it up. However, the natural soil in Korea is not as supportive of the sport. Seong was thrilled on his visit to India, seeing the vast opportunities the country has on offer for the Kabaddi players.
Though he started off as a raider, he soon showed more abilities and over the year has grown as an all-rounder. Making his Pro Kabaddi League (PKL) debut with Bengal Warriors in the inaugural season, Seong has gathered plenty of experiences. He has earned 14 points from the 15 matches he appeared in and has had an impressive career outside PKL as well.
Seong, who does not speak much English, has broken the barrier of language as well, using a gadget that translates English words into his native language. A sign of a true Yoddha, he has overcome the hurdles which came his way.
The fact that he has fallen in love with India is proven by his tattoo on his left shoulder, "Korea kabaddi ka gaurav". We are sure he will put in as much passion for UP Yoddha as he has for his country and will be a vital part of the journey of the team in PKL moving forth.