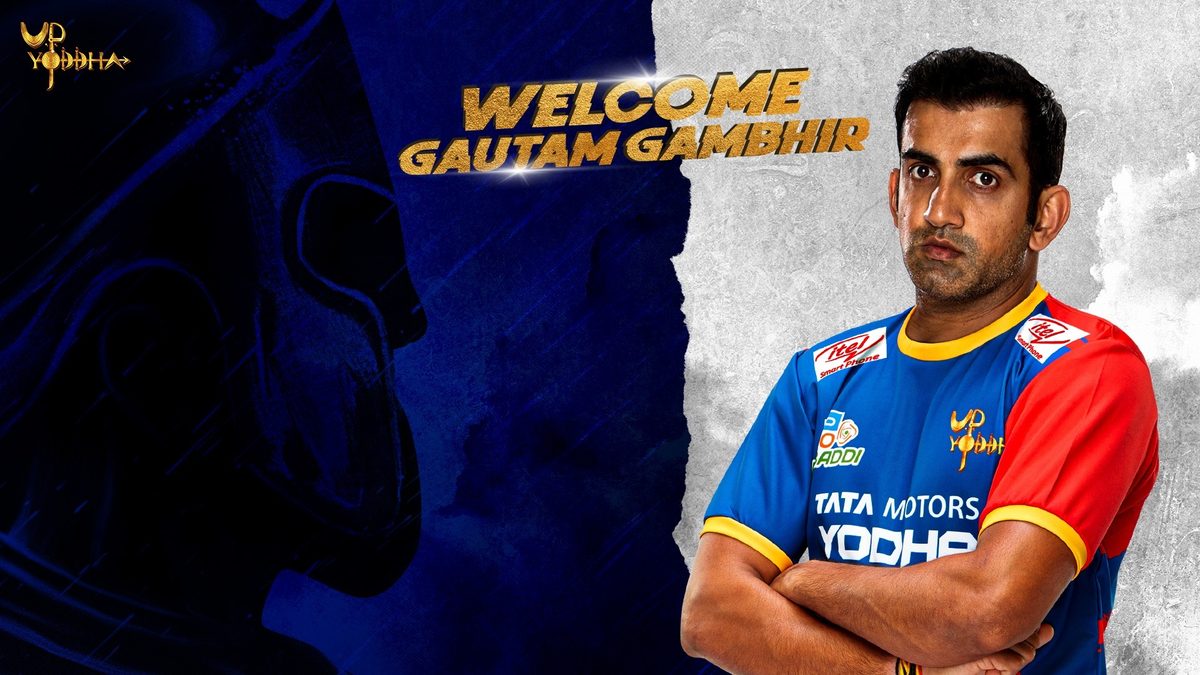 Former India opening batsman Gautam Gambhir will be rooting for U.P. Yoddha in the seventh edition of the Pro-Kabaddi League. Gautam Gambhir is best remembered for his match-winning knock in the final of the 2011 ICC Cricket World Cup.
Gambhir scored 97 crucial runs in that final against Sri Lanka when India lost the likes of Sachin Tendulkar, Virender Sehwag and Virat Kohli early in the chase. He formed a World Cup-winning partnership with his then captain - MS Dhoni.
Gambhir is known for his never-say-die attitude. The southpaw was aggressive by nature with his bat but also knew to mix caution with it when required.
Talking to upyoddha.co.in, Gambhir said, "During my whole life, I have believed in the never say die attitude and I see the same in the U.P Yoddha team which made me join the setup as the Brand Ambassador."
"I believe they know how to get up and fight back when the chips are down. I am hopeful that the team will go a step further this season," he said.
He also played an instrumental part in India's triumph at the inaugural ICC T20 World Cup back in 2007. In a not-so-high scoring affair, Gambhir top-scored with 75 to help India become the first-ever World Champions in the shortest format.
Gambhir likes to lead by example. The dashing left-hander has also won two Indian Premier League titles with his former franchise Kolkata Knight Riders.
We are happy and proud to welcome a champion like Gautam Gambhir in the U.P. Yoddha setup.
Watch U.P. Yoddha in action at the Pro Kabaddi League on Star Sports and Hotstar.