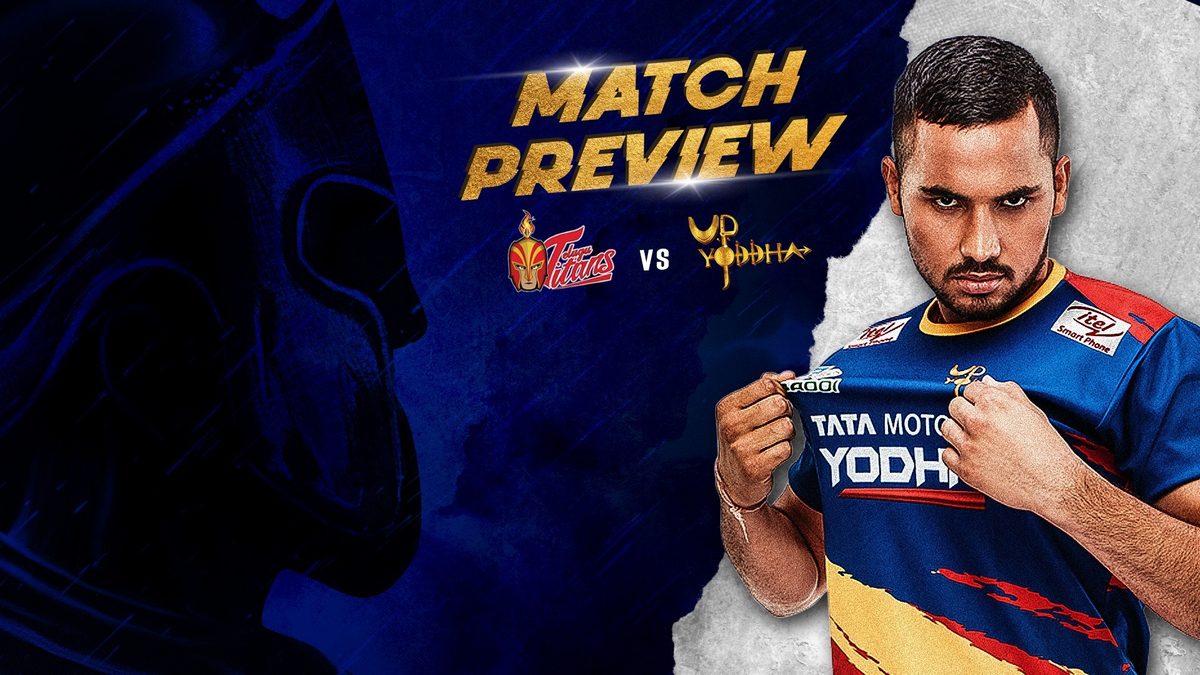 UP Yoddha eye for back-to-back wins in the Mumbai leg as they head to their next fixture, against Telugu Titans, on Friday at the Dome SVP Stadium. After a pair of defeats at the beginning of ProKabaddi 2019, a significant victory over U Mumba has boosted the Yoddha camp with confidence as they meet the Titans, who are yet to get a victory under their belt this season.
Their raiders
Wonderboy Siddharth Desai and his elder brother Suraj Desai have been the talking point in the Titans squad right since the start of the season. While Suraj stood-out in their close contest against Dabang Delhi K.C., consistency has been an issue for both the raiders.
Our defenders would love to bank on the lack of consistency of their opponents. While our able left corner, Sumit, is well in form to take care of Siddharth, who is a natural right-raider, his brother Suraj, who is a left-raider, has to face our captain, Nitesh in-order to grab any bonus. With Amit and Ashu in left and right cover, and the rest of the team to back up, the Yoddha defence looks well-guarded.
Their defenders
With Rishank joining the team and putting in his valuable inputs into the match, Yoddha now have a strong trio of raiders – Rishank and Monu raiding from right and Shrikant, going in from left. Abozar Mighani, the captain and right corner, can be a threat to Shrikant, who tends to go in deep in search of touchpoints.
Another consistent performer in the Titans defence is Vishal Bharadwaj, who guards their left corner, and will have a face-off with Rishank and Monu. However, the Titans defence has not been the strongest this season and after Yoddha's winning performance in the previous match, our raiders will surely be on top of them in the next.
Head to Head
UP Yoddha 4-1 Telugu Titans