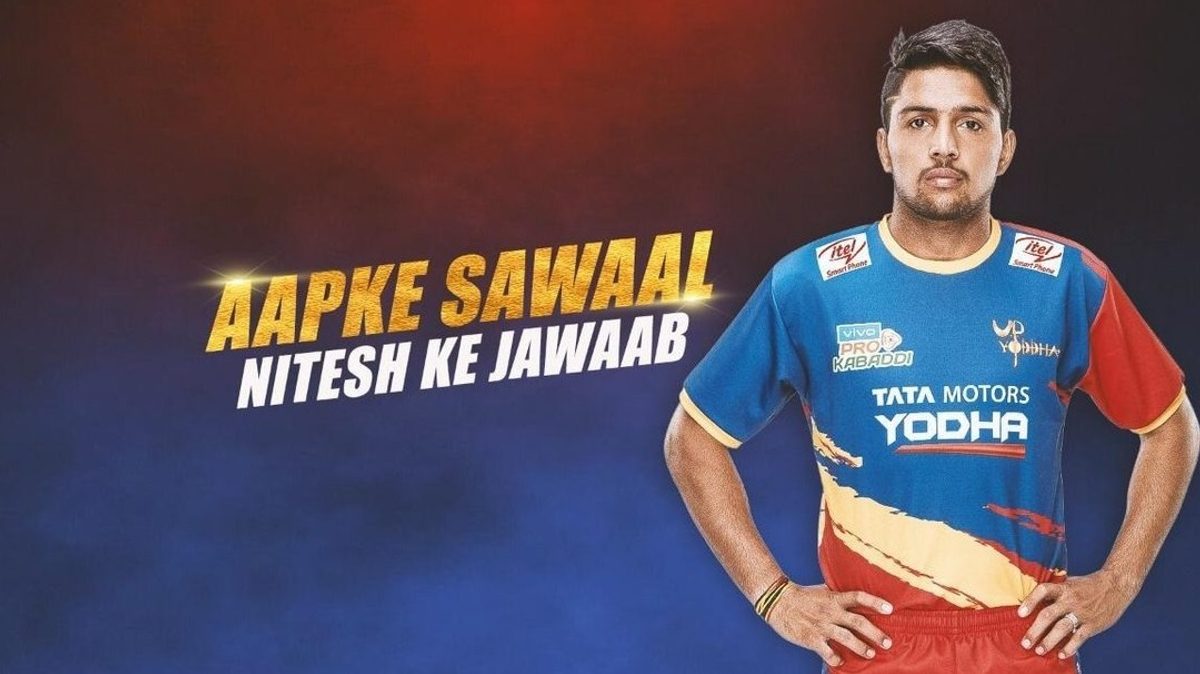 In an online conversation with upyoddha.co.in, skipper and Indian Kabaddi team defender Nitesh Kumar answered fan questions. These questions were gathered from U.P. Yoddha's social media handles. Ranging from when did Nitesh start Kabaddi to how is he spending time in the lockdown, the Yoddha Toli had plenty of questions for the dashing defender.
Nitesh spoke about his Kabaddi roots, how he saw his dad play at the national level, took inspiration and started playing the sport when he was just a mere 7-year-old.
Nitesh Kumar's family has deep roots within Kabaddi. His family has an academy where they reside, in Adampur, Haryana. The U.P. Yoddha right corner then spoke about life during lockdown due to the ongoing Coronavirus pandemic. A part of the Indian Army, Nitesh Kumar spoke about being back home with his family and his workout routine during this problematic time.
The restriction of public utilities such as gyms and Kabaddi grounds does not stop the ace defender. He still manages to workout twice a day staying at home, once in the morning and then later in the evening. He emphasised the importance of rest after working out and having a good diet. The U. P. Yoddha Captain spoke about his diet plan, having home-cooked meals and the importance of consuming protein, coupled with nutritious food were some points he highlighted.
He wrapped up the interview with some training recommendations for the U. P. Yoddha fans. Nitesh Kumar has more than 200 tackle points to his name already in three seasons of ProKabaddi. While we wait for season 8, do not forget to watch the entire video on our social media channels.