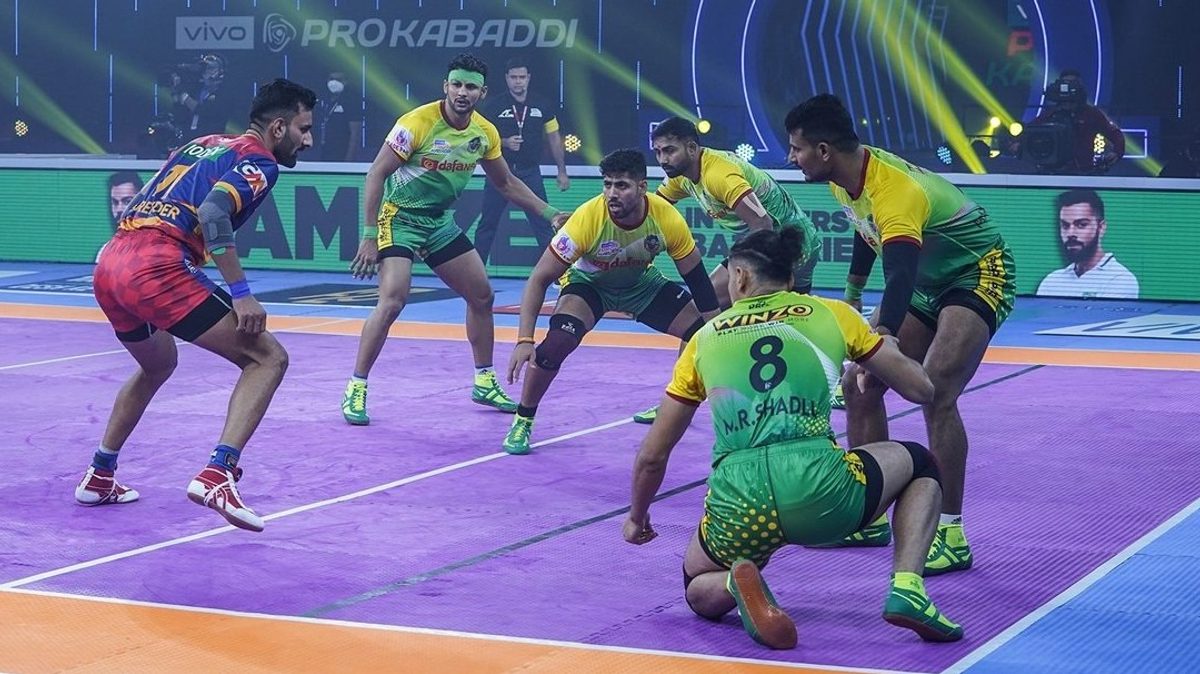 UP Yoddha endured a teetering encounter against Patna Pirates but prevailed 36-35 to win their first match of Pro Kabaddi Season 8 at the Sheraton Grand Whitefield in Bengaluru.
The game went down to the last second, with Surender Gill raiding and the Patna Pirates needing only a single point to level the scores.
The Pirates did get their man, but not before Surender managed to steal a bonus from under their noses, allowing UP Yoddha to retain the one-point lead and win the thriller.
Pardeep Narwal was UP Yoddha's top raider. He grabbed a Super 10 against his former team with 12 points. Sumit's eight points, with two Super Tackles, made him the team's top defender.
For Patna Pirates, all-rounder Sachin Tanwar's 10 points, along with 2 Super Tackles that sent Pardeep back, made him the top player of the team.
UP Yoddha made a solid start, taking a 3-0 lead first, and steadily increased the margin to 12-7. Patna Pirates came back with a series of Super Tackles initiated by Sachin, forcing Pardeep Narwal to sit out while equalising the scoreboard.
The teams were level at 16-16, but by the end of the first half, Patna Pirates raced to a three-point lead at 17-20.
The second half started with the two teams advancing steadily, but with Patna Pirates consistently in the lead until the scores read 22-19.
However, back-to-back Super Tackles and a Pardeep raid pushed UP Yoddha to level scores to 25-all.
UP Yoddha capitalised and raced to 30-26 and kept the four-point lead till the scoreboard read 35-31. After two successful raids and a tackle that sent Pardeep back, the Pirates looked dangerously close at 34-35.
With one successful tackle against Surender needed for a draw, and with all seven members on their side of the mat, the Pirates had the edge. However, Surender's presence to pick a bonus point saved the day, and UP Yoddha took home an encounter to remember.
UP Yoddha will next play Jaipur Pink Panthers on Monday.