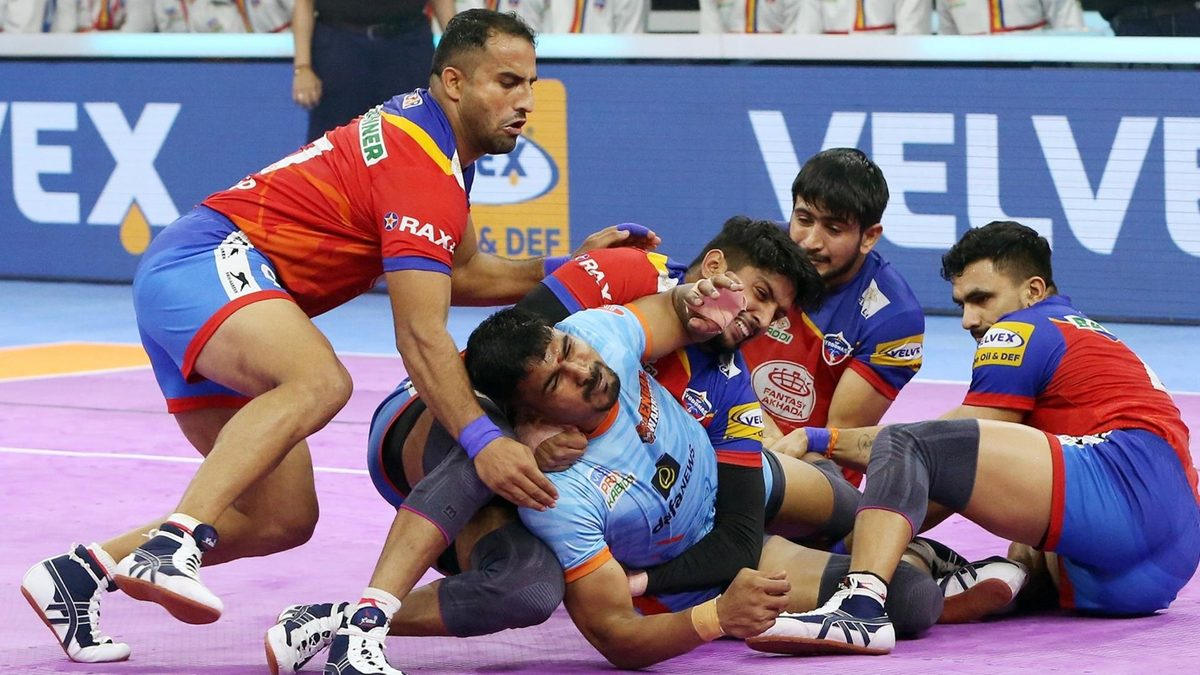 The U.P. Yoddhas - owned by the GMR Group - secured a narrow 33-32 win against Bengal Warriors in match 106 of Pro Kabaddi League Season 9 at the Gachibowli Indoor Stadium in Hyderabad on Monday, November 28.
The Yoddhas began the game with an opening 5-3 lead thanks to quick touchpoints by captain Pardeep Narwal. However, the Warriors pulled off a Super Tackle and levelled the scores at 5-5.
Ashish Sangwan's tackle on Rohit Tomar pushed Bengal Warriors to take a 7-6 lead in the ninth minute, however, the U.P. Yoddhas levelled the scores at 8-8.
The Yoddhas inflicted an All-Out in the 15th minute to inch ahead at 13-10, and would end the first half with a 19-11 lead thanks to Pardeep Narwal's multi-point raid at the stroke of half-time.
A second All-Out against Bengal Warriors saw U.P. Yoddhas extend their lead to 22-11 in the opening minute of the second half.
The Warriors tried to reduce the deficit with Shrikant Jadhav's tackles on Sumit and Sandeep Narwal in the 27th minute and Maninder Singh's magnificent raid in the 35th minute, but they were still behind at 22-32.
However, Bengal Warriors didn't lose hope as Maninder's Super Raid helped his team secure an All-Out in the 39th minute and thus remained just three points shy at 29-32.
Pardeep Narwal's bonus point in the dying seconds of the PKL 9 game ensured the U.P. Yoddhas remained ahead at 33-31. Maninder Singh's last-ditch raid salvaged just one point as the Warriors would finish the match on the losing side with a 32-33 scoreline.