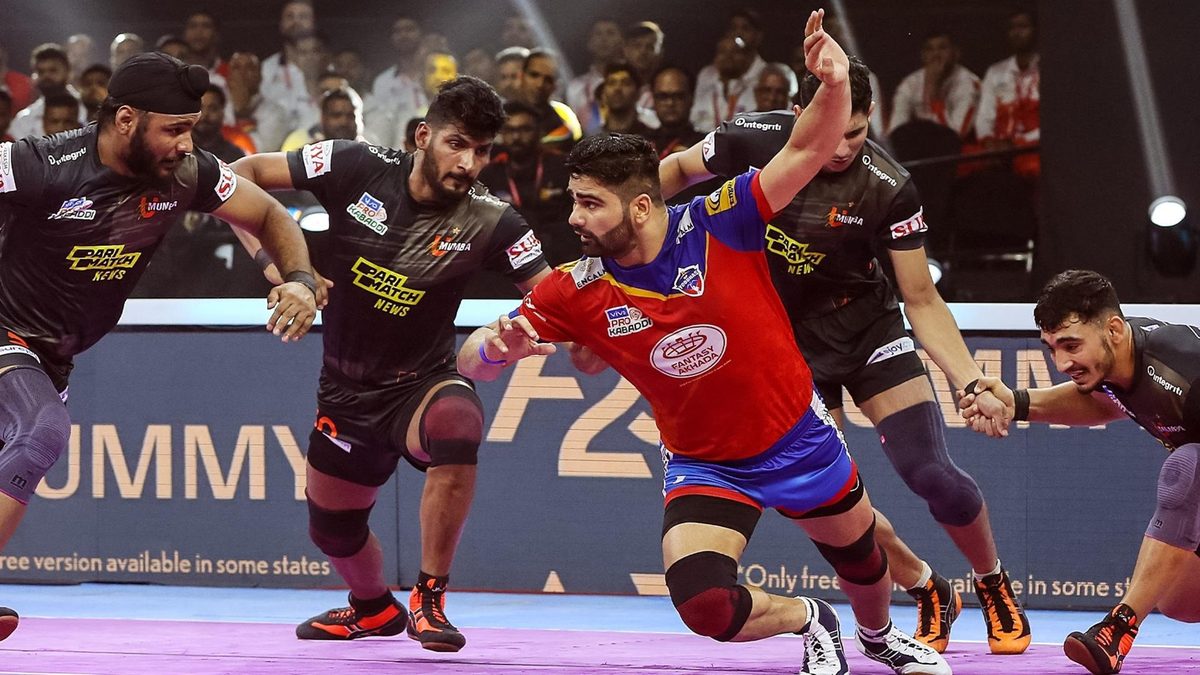 U.P. Yoddhas - owned by the GMR Group - defeated U Mumba 38-28 in match 112 of Pro Kabaddi League Season 9 on Friday, December 2 at the Gachibowli Indoor Stadium.
Following a slow start, it was U Mumba who were out of the blocks quickest thanks to Guman Singh's raids. However, the Pardeep Narwal-led Yoddhas followed suit soon enough as the former, Rohit Tomar and Sandeep Narwal pulled the scores level in the ninth minute.
As both sides continued to trade blows and points regularly in the first half, a Super Raid from record-breaker Pardeep and tackle points from Nitesh Kumar helped U.P. Yoddhas effect an All-Out and stretch their new-found lead at 19-14 at halftime.
U Mumba's Guman Singh had solid support from Surinder Singh and Heidarali Ekrami, trimming the Yoddhas' lead early in the second half, even as Pardeep inched closer to a Super 10. With just over ten minutes to go, U Mumba's determination meant the contest was on a knife edge, as the scores read 22-20 in U.P. Yoddhas' favour.
Time wasn't on U Mumba's side, who had their task cut out in the final minutes as Pardeep Narwal and Co. subdued the pressure put on by the former.
The UP Yoddhas maintained a 10-point lead all the way to the final whistle as U Mumba ran out of possible options to stage a turnaround.