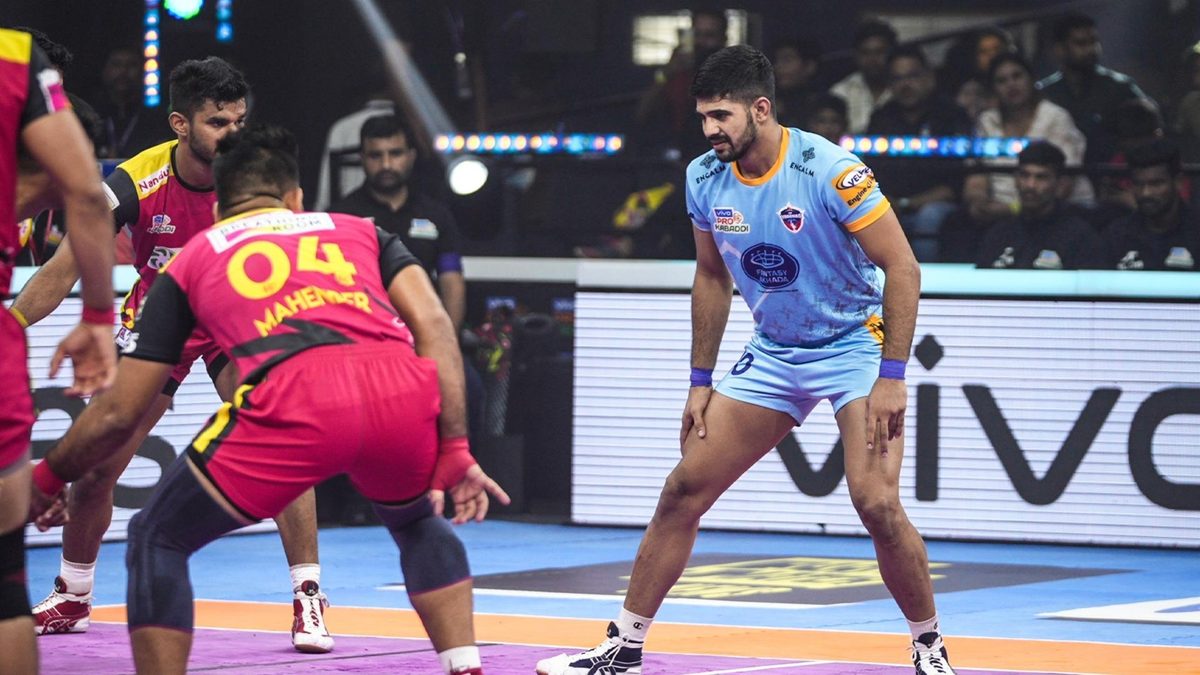 The U.P. Yoddhas - owned by the GMR Group - saw their four-match winning run come to an end with a 35-38 defeat to Bengaluru Bulls in match 119 of Pro Kabaddi Season 9 at the Gachibowli Indoor Stadium on Sunday, December 4.
Despite the result, however, both teams sealed berths in the playoffs of PKL9.
In the early stages, there was little to separate the Yoddhas and the Bulls. Soon, though, Bharat's influence on the game grew and the U.P. Yoddhas, reduced in number, stared at an All-Out.
However, a Super Tackle by Gurdeep delayed the outcome. Eventually, the Bengaluru Bulls inflicted the first All-Out of the game to take a slender 13-10 lead.
The Bulls kept the pressure up to increase their lead by two more points, capitalising on some errors by the U.P. Yoddhas defence to go into half-time holding a 19-14 lead.
Building on their momentum in the first half, the Bengaluru Bulls inflicted a second All-Out on the Yoddhas to surge into a 10-point lead in the early minutes of the second half.
With five minutes left on the clock, the Bulls' defence suddenly started leaking points and were soon staring at an All-OUT, as U.P. Yoddhas stepped up a possible comeback. Mahender Singh's Super Tackle on Pardeep Narwal, however, broke the flow and kept the Yoddhas at bay.
Despite a late All-Out by the U.P. Yoddhas, the Bengaluru Bulls clinched a 38-35 victory.