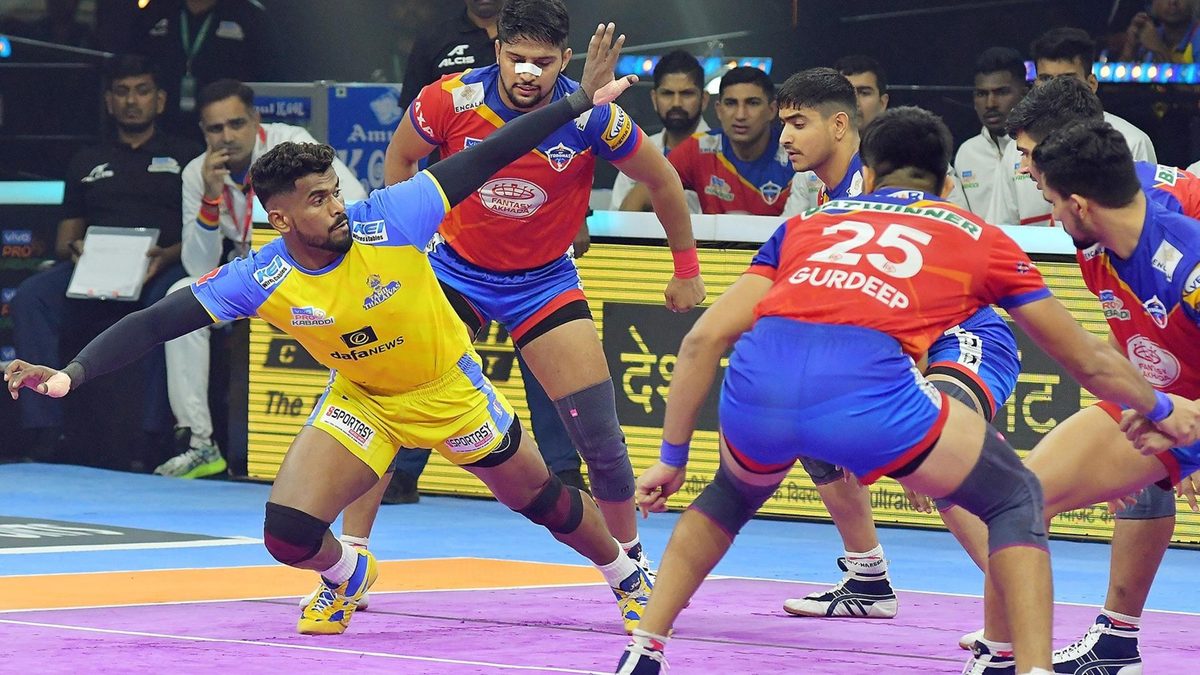 U.P. Yoddhas - owned by the GMR Group - suffered a disheartening 28-43 defeat to Tamil Thalaivas in match 125 of Pro Kabaddi Season 9 at the Gachibowli Indoor Stadium.
The Thalaivas sprinted off to 5-0 in the early minutes thanks to Narender and Ajinkya Pawar. Despite Anil Kumar picking up the first points for the U.P. Yoddhas, Tamil Thalaivas maintained control in the initial phase of play.
As the half progressed, the Yoddhas rode on the efforts of Anil to grab points. However, the Thalaivas were doing enough to keep their noses in front with the likes of Himanshu, Mohit and Arpit Saroha providing Narender and Ajinkya with ample support.
For most of the first half, the UP Yoddhas' raiding wasn't as effective as they would have liked it to be, while the Tamil Thalaivas' defenders had a spring in their steps. By the time the players stopped for a breather, the Tamil Thalaivas led by a scoreline of 18-9.
Even though the second half started off with both sides trading points early on, the Tamil Thalaivas were in control of the proceedings. With a little over 13 minutes to go, the UP Yoddhas landed their first All-Out of the game, and were raising hopes of a comeback as they ate into the Tamil Thalaivas' lead.
The game seemed to reach a competitive final lap as the U.P. Yoddhas reduced the Tamil Thalaivas' lead to six points when the clock touched the last 10 minutes.
But, soon after a time-out, the Thalaivas opened up a 13-point lead with six minutes to go. At the whistle, Tamil Thalaivas walked off the mat with the win, and a place in PKL 9 playoffs.