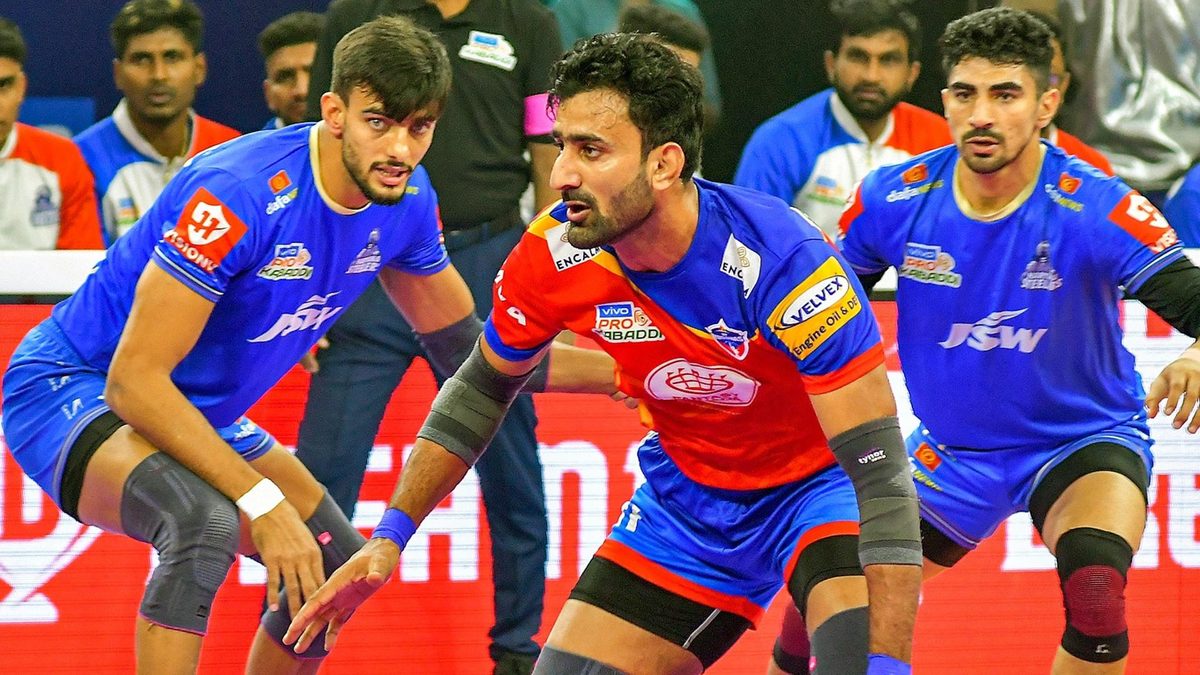 U.P. Yoddhas, owned by the GMR Group, registered a comprehensive 40-34 victory against Haryana Steelers in match 70 of Pro Kabaddi League Season 9 at the Shree Shivchhatrapati Sports Complex, Balewadi in Pune on Friday.
While U.P. Yoddhas began the match with a raid point from captain Pardeep Narwal, Haryana Steelers took an early lead thanks to Manjeet's three points (one raid point, two bonus).
Just as it seemed that Haryana might take control of the match, Rohit Tomar earned two quick raid points to reduce the gap between the two sides. A minute later, Surender Gill's Super Raid set the tone for U.P. Yoddhas to inflict an All-Out on the Steelers and regain the lead.
Haryana Steelers fought back with Jaideep getting two quick tackle points, but Nitesh Kumar's Super Tackle on Meetu ensured the Yoddhas stayed in the lead. Surender Gill's three-point Super Raid in the dying minutes of the first half established Yoddhas' lead at 20-12 at half-time.
Haryana Steelers' resolve went up a notch as K Prapanjan's raid point, and successive tackle points from Mohit and Jaideep resulted in the Steelers effecting an All-Out on U.P. Yoddhas.
Manjeet continued his good show on the night, with his two-point Super Raid helping the Haryana Steelers level the scores once again. His tackle on record-breaker Pardeep helped the Steelers regain the lead
Surender's second Super Raid of the game propelled U.P. Yoddhas to reclaim their lead. The Yoddhas would establish a seven-point lead on Haryana Steelers as they inflicted an All-Out on the latter with less than 5 minutes left in the game.
Pardeep Narwal's late Super Raid sealed the 40-34 victory for the Yoddhas against the Steelers.