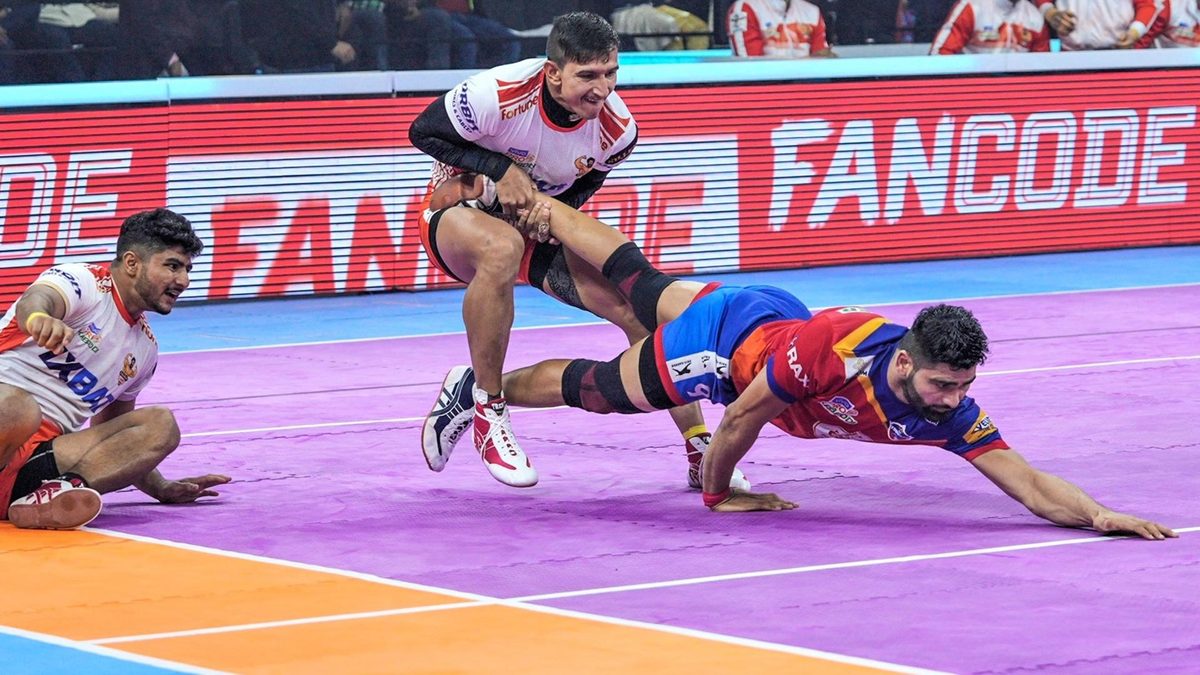 U.P. Yoddhas - owned by the GMR Group - registered a brilliant 35-31 win over the Gujarat Giants in match 87 at the Gachibowli Indoor Stadium in Hyderabad on Monday, November 21.
UP Yoddhas opened their account in the game with five consecutive points. Gujarat Giants, meanwhile, took seven attempts to register their first point of the fixture.
In response, the Yoddhas - led by Pardeep Narwal - eventually inflicted the first All-Out of the game on the Giants, claiming a 13-2 lead. In the process, the 'Dubki King' registered his 1,500th raid point in PKL history.
Despite a brief Gujarat Giants fightback, U.P. Yoddhas stayed in complete control as their raiders were perfectly complemented by the defence' smart tackling. The Yoddhas ended the first half leading 20-10.

After their first-half setback, the Gujarat Giants dashed forward with renewed confidence in the opening minutes of the second half. After inflicting an All-Out on U.P. Yoddhas, the deficit was reduced to just one point and thereafter, both teams started trading blows on almost every raid.

The Giants kept the pressure on the Yoddhas and ensured that they never got too safe.
In the last two minutes of the PKL 9 match, the difference between the two teams was constantly two points. A Super Tackle by Gurdeep on Parteek Dhaiya closed the doors on Gujarat Giants' hopes of securing a positive result.