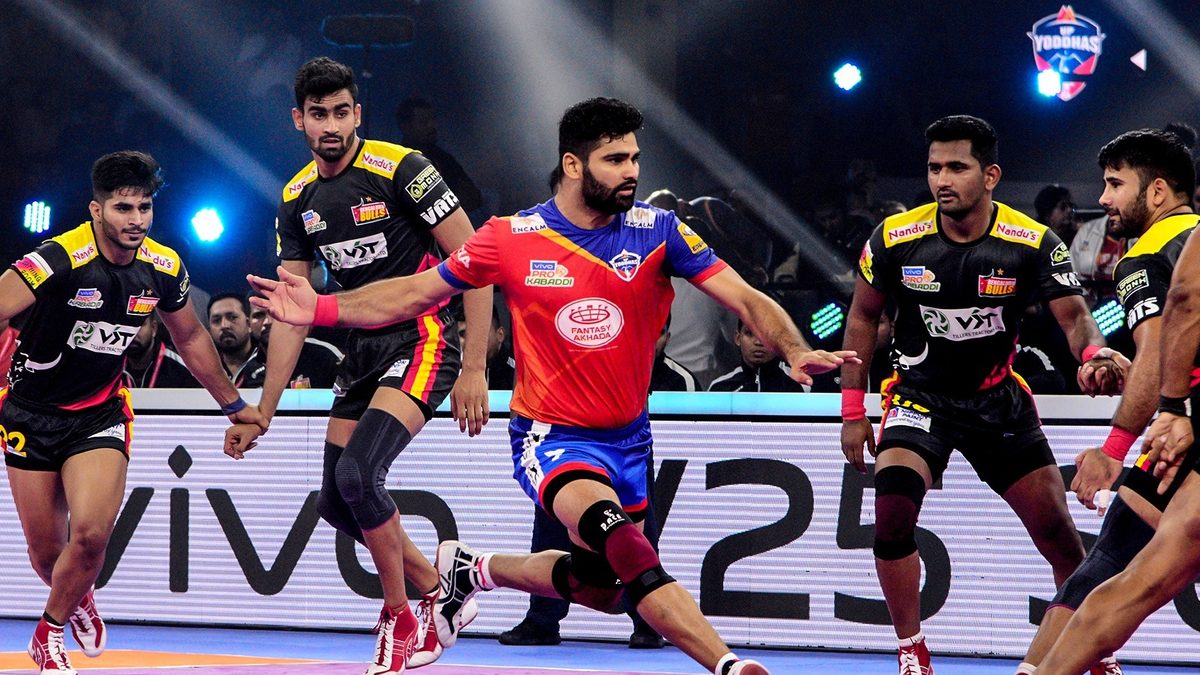 U.P. Yoddhas, owned by the GMR Group, returned to winning ways with a 44-37 victory over Bengaluru Bulls in match 15 of Pro Kabaddi Season 9 at the Shree Kanteerava Indoor Stadium in Bengaluru on Sunday, October 17.
Surender Gill and Pardeep Narwal registered 14 raid points each for the U.P. Yoddhas, while among the defenders, captain Nitesh Kumar earned three tackle points.
For Bengaluru Bulls, Vikash Khandola (12 raid points) and Bharat (nine raid points) led from the front while Aman (two tackle points) were the standout defenders.
Surender Gill and Pardeep Narwal helped the U.P. Yoddhas remain neck-and-neck with the Bengaluru Bulls in the initial seven minutes, before inflicting the first All-Out of the game.
Pardeep Narwal showcased a glimpse of his usual best as he scored a four-point Super Raid as the game resumed. Within four minutes, a tackle by Nitesh Kumar on Mahender Singh condemned the Bulls to their second All-Out at 21-11.
The first half ended at 26-12 with Pardeep Narwal in song with nine raid points.
Surender Gill reached his Super 10 in the 17th minute and Pardeep, having found his footing, would reach cross the 10-point mark a minute later.
Record-breaker Pardeep Narwal orchestrated the next All-Out on his former side with touch points off Rajnesh and Bharat. The score would read 37-16 in favour of U.P. Yoddhas.
Bengaluru Bulls tied to mount a comeback and effected an All-out on U.P Yoddhas with two minutes left in the second half of the fixture. The score, 44-32, meant a 12-point lead for the Yoddhas.
A late burst of belief at the end saw Bengaluru Bulls reduce the deficit to seven points as U.P. Yoddhas won the tie by 44-37.