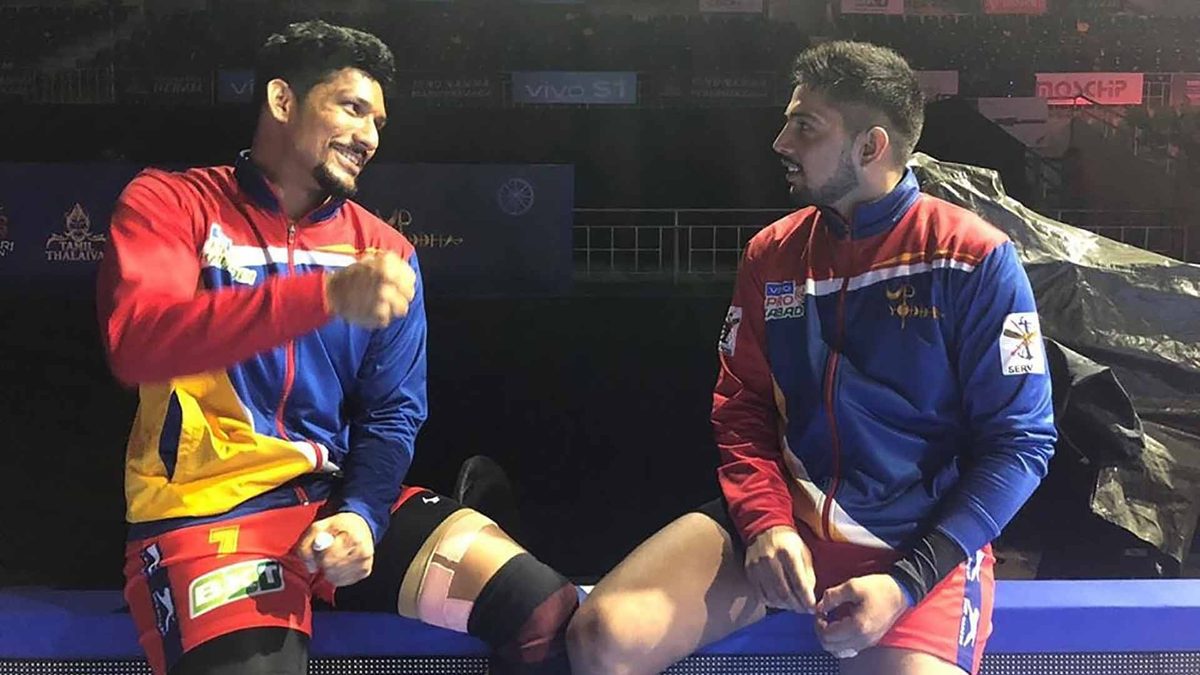 U.P. Yoddha turned the wind around as they registered a 31-24 win against table-toppers Jaipur Pink Panthers. This was their third win in Pro Kabaddi 2019.
Yoddha captain Nitesh Kumar was full of praise for his raiders and lauded them for their performance in the first half.
"Our raiders set up the game beautifully for us in the first half and then in the second, we had to do our bit and get the tackles at the right time. This is a very good win for us against a top team."
Rishank Devadiga also contributed with four crucial raid points. Nitesh asserted how the senior's presence has been valuable to him.
"Rishank is a very senior and experienced player, so it is nice to have him on the mat. When he is present, he allows me to be a little relaxed since he is able to control and guide the raiders and I can focus on the defence", added Nitesh.
Early into the game, it was Surender Gill and Shrikant Jadhav who set up the game for U.P. Yoddha, scoring seven raid points each. Rishank highlighted the same as he spoke about using Gill as a surprise package for the Jaipur defenders.
"We have been wanting to use Surender Gill for a long time. He has been performing very well in practice and he is very good in Do or Die raids. We have decided to give him lots of opportunities to showcase his skill and he delivered. We wanted to throw him in as a surprise package which maybe Jaipur's defence would not have seen too much of and it worked," said Rishank.
Meanwhile Jaipur coach L Srinivas Reddy felt that it was one bad day and there wasn't much to stress about. He further described the U.P. Yoddha as a very balanced team and one that cannot be underestimated.
"No, it was not overconfidence. We don't underestimate any team and especially U.P. since it's a very balanced team. Our defence was bad in all areas."
With the win, U.P. Yoddha moved up to the 8th position in the points table.