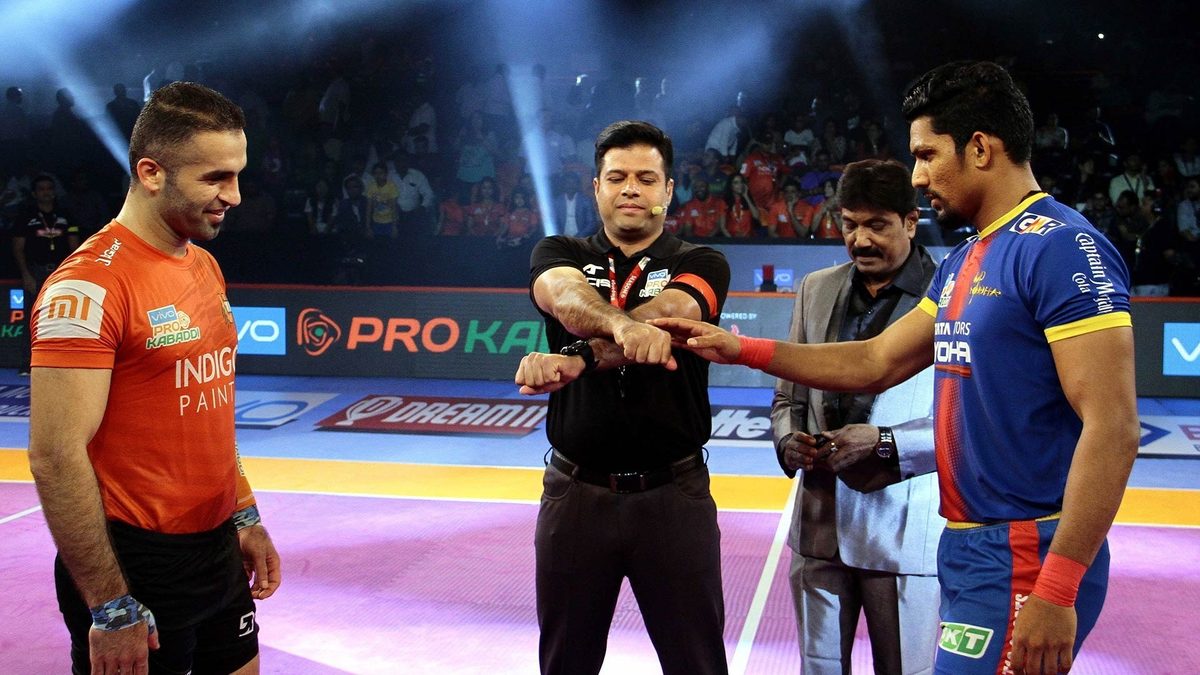 With great determination and indomitable will, UP Yoddha entered the playoffs of ProKabaddi 2018. Winning back to back matches towards the end of group stage of the competition, Yoddha sealed their spot and are now determined to win against U Mumba on Sunday at the Rajiv Gandhi Indoor Stadium, Kochi to proceed to the Qualifier and move towards the final.
A Quick Look
Our Yoddha will be extremely confident as they face U Mumba. Though we were defeated by the same team earlier, Yoddha beat Mumba in a crucial fixture in the most recent face-off between the teams and they will have to replicate the same performance. However, Mumba have been in an impeccable form this season and will be among the toughest competitors on our way to final.
Their Defenders
Captain Fazel Atrachali will be the biggest name to look forward to as our raiding trio – Rishank, Prashanth and Shrikant prepare to deliver their best. Taking the left corner, Atrachali will pose more danger to right-raider and our captain Rishank. He will have to refrain from risk-taking while for Prashanth and Shrikant, right cover Surender Singh's consistency can be a problem. However, all our raiders are displaying top-notch form recently, which ensures of a great performance.
Their Raiders
Siddharth Desai has been in a scintillating form this season of ProKabaddi. While his fitness will be a matter of question, he will be the biggest threat for our defenders if up on his feet. Along with him will be Darshan Kadiyan and Rohit Baliyan, both of whom have performed brilliantly against us previously. We arrange our wall of defense against them with Jeeva, Narender, Sachin and of course, Nitesh. The best defender of ProKabaddi 2018 group stage will have all the limelight on him in the most crucial match of the league for us.
Story So Far
U Mumba have been very consistent and qualified for the playoffs in the second position of Zone A points table while our reincarnation midway the league ensured we were through in the third place of Zone B.
Head to Head
UP Yoddha 1 – 2 U Mumba