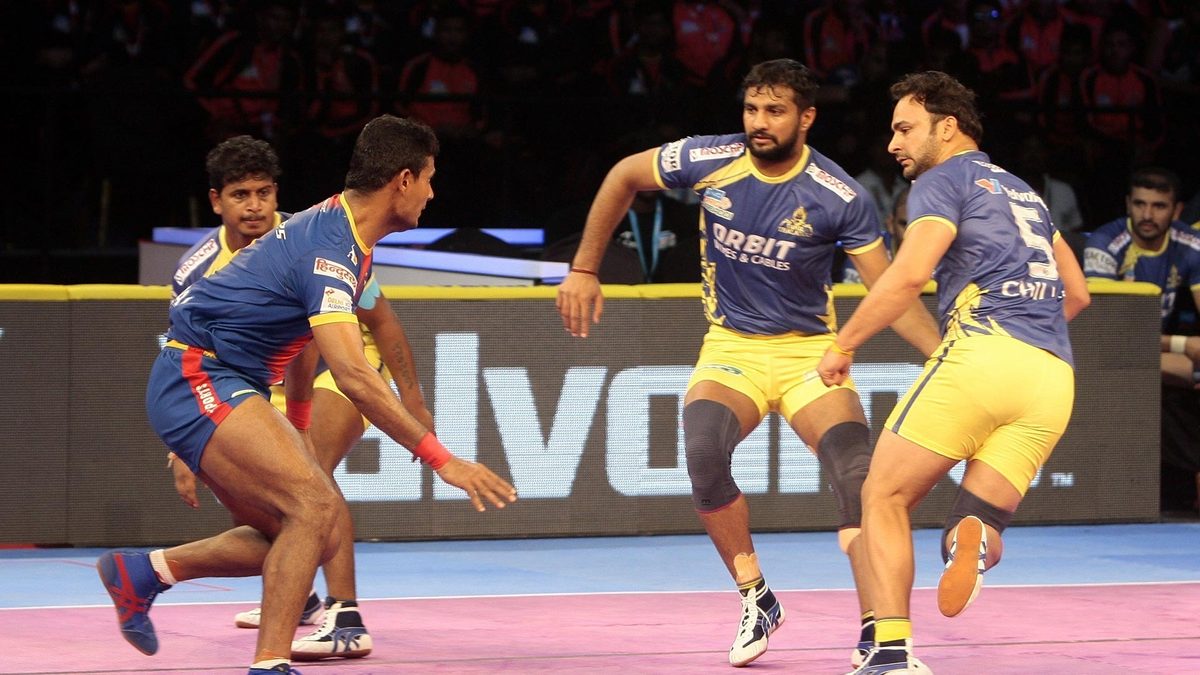 UP Yoddhas' face offs with Tamil Thalaivas in ProKabaddi 2018 have been levelled with one victory to each of the sides and with the third encounter in hand, Yoddha are prepared to go one-up over them. Yoddha bounced back with consecutive victories as the season approaches its play-off legs and this fixture stands crucial in that context. The two will lock horns on Saturday at the Tau Devilal Sports Complex, Panchkula.
A Quick Look
With our raiders returning to their form gradually, and the defense being one of the best in the league so far, we surely hold a strong position against the Thalaivas, who are struck by a string of defeats.
Their Defenders
Though Manjeet Chhillar was one name to watch out for in Thalaivas' defense, players like Amit Hooda in right corner and Sunil in left corner have shown their skills off well. Both have been consistent throughout the season, holding the team's defense. Our left raiders, Shrikant and Prashant, will have to be extremely careful of Hooda, while right raider Rishank will have to escape Sunil's ankle holds.
Their raiders
Captain Ajay Thakur is surely the name when the raiders' contingent of the Thalaivas is concerned. He has been among the top five raiders of the season and will look to gather the most points for his side and to assist him will be Sukesh Hegde, who has done fairly well. Most of Tamil Thalaivas' matches have been low-scorers as the team tries to push for Do-or-Die raids as a part of their strategy. With the pressure building this way, our able defenders Nitesh, Narender, Sachin and Jeeva will have to use their ploy against them to tackle them.
Story so far
Tamil Thalaivas are currently at the bottom while the Yoddha are at No. 5 of the Zone B points table.
Head to Head
UP Yoddha 2-2 Tamil Thalaivas