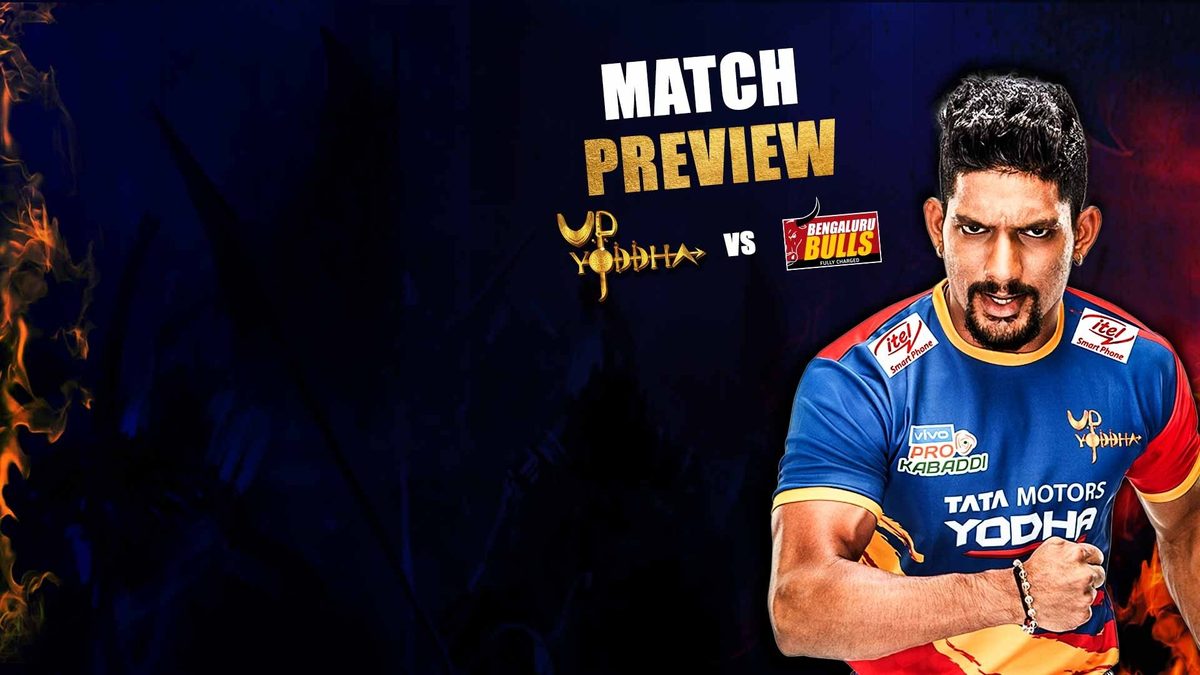 With their second match with Bengaluru Bulls of this season of ProKabaddi, U.P. Yoddha will finish their home-leg as well as the group stage. Yoddha have had a good run in their home leg, winning two of the three matches played so far, as they head to the Friday fixture at the Shaheed Vijay Singh Pathik Sports Complex, Greater Noida.
Their Raiders
Pawan Sehrawat has the potential to lift any side single-handedly, and that is exactly how he has contributed in this year's journey for the Bulls. Sehrawat is fighting for his consecutive 'most successful raider of the season' title and will be the driving force of the Bulls' raiding contingent. Not only his pace, but also is intelligent take at the situation of a game makes him a dangerous raider to face
However, Yoddha boast of one of the best defense lines of the season. With two corners well secured by Nitesh and Sumit, it leaves no choice for the raiders than attacking the covers, a position where Ashu has been impressive. It will be a clash of equally good raiders and defenders.
Their defenders
Apart from Sehrawat, Bulls play mostly all-rounders and defenders which makes it a very strong defense line. However, one defender who can create problems for the Yoddha raiders will be an experienced and immensely talented Mahender Singh.
Shrikant is having one of his best ProKabaddi seasons, which makes him the raider to watch out for. While Shrikant is fetching points at the rate of almost seven per match, Rishank's consistency and good form has been yet another silver-lining for Yoddha who initially struggled to find a good raiding combination. This year has not been the best for Monu, but Surender Gill has stepped up to the occasion and contributed to Yoddha's victory multiple times. With a good combination set, Yoddha raiders look confident now, which has made them powerful than ever.
Form guide:
U.P. Yoddha – L W W W W
Bengaluru Bulls – L W W T L