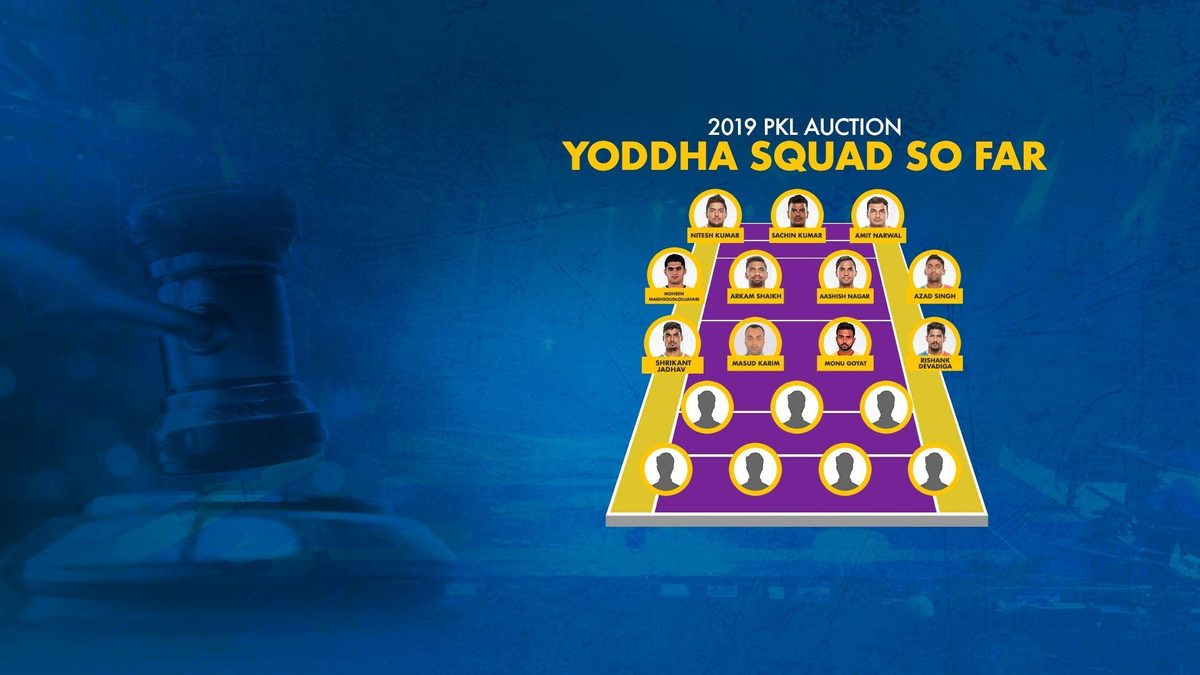 An eventful day was witnessed in the VIVO ProKabaddi auction here in Mumbai as teams battled hard to outbid the other in return for some of the highest quality of Kabaddi players in the country. While Siddharth Desai and Nitin Tomar ended up bagging deals in excess of 1 Cr, Iranians Mohammad Nabibakhsh and Abozar Mighani earned great deals in the overseas category. The Yoddha had a great outing in the auction with crucial signings going into Day 2!
It was imperative that we wouldn't really bet big on bidding for a defender considering we retained some of our finest including the PKL Defender of the Season, Nitesh Kumar. The focus for us largely depended on acquiring some top quality raiders and All-rounders to bolster our unit. And our think tank at the auction, which included our two coaches, Jasveer Singh, Arjun Singh and our CEO, Col. Bisht, did exactly that. We bought in Mohsen Maghsoudloujafari for INR 21 L, followed by having our last campaign's foreign recruit, Md. Masud Karim reunite with us as we purchased the Bangladeshi rookie for INR 10 L.
With the overseas players' session done, it was now time for the Indian players' auction. We did bid for a few defenders early on in the Domestic players' category however, ended pursuit for most of them soon after. Our think tank wasted no time however, in placing bids on the raid machines that were on offer. We acquired the previous season's most expensive player, Monu Goyat for a staggering 93 L and added a raw, raid monster to our ranks. Our management didn't stop at Monu. We further acquired two of our own shining stars from last season, Rishank Devadiga and Shrikant Jadhav via the FBM card option for INR 61 L and INR 68 L respectively. It was a happy reunion in the end for us as both our raiders were in scintillating form last season and teaming up now together with Monu Goyat eventually completes the jigsaw puzzle that was our raiding unit.
That brought to an end, an exciting Day 1 of VIVO ProKabaddi Auction with the action set to get hotter and the bidding wars set to go crazy today on Day 2 with a huge pool of domestic talent up for grabs. We can't wait for the auction to unfold today!