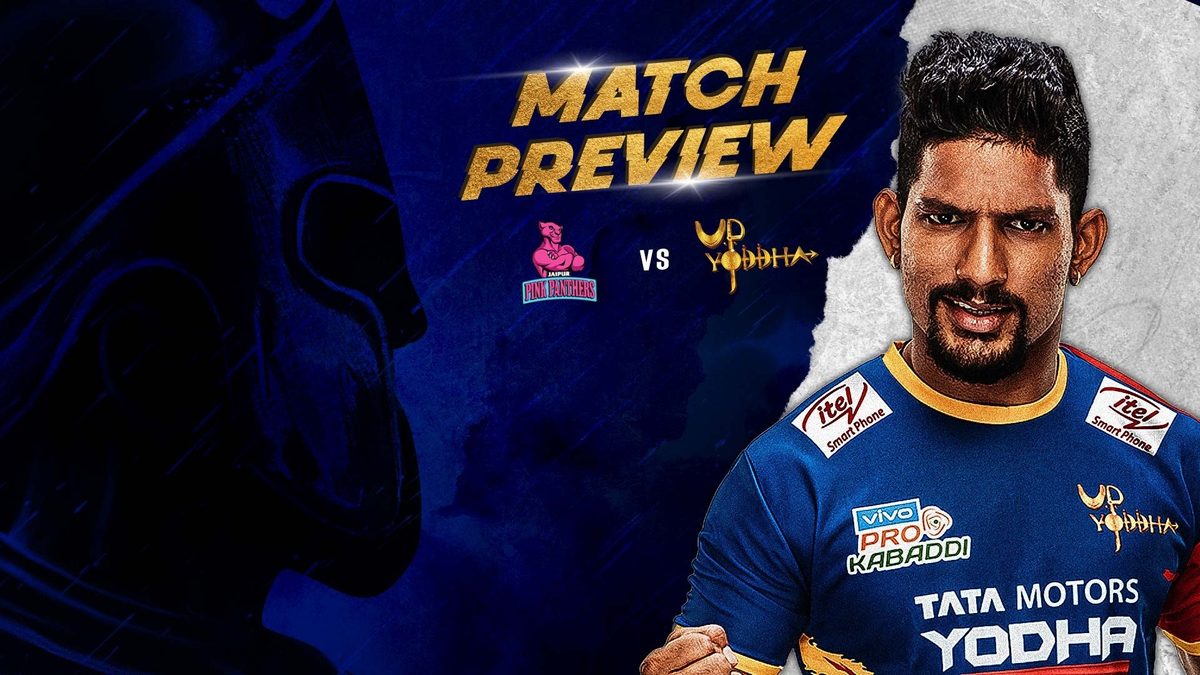 Eyeing a spot in ProKabaddi 2019 play-offs, U.P. Yoddha will face Jaipur Pink Panthers in their next match on Monday. Yoddha, who will start their Pune leg with the fixture at the Shree Shiv Chhatrapati Sports Complex, had defeated the pink brigade by a 7-point margin in their previous encounter of the season. Yoddha will have the edge in the contest after their 4-match winning streak against the Panthers, who enjoyed their last victory on August 21.
Their raiders
Despite having one of ProKabaddi's most successful raiders – Deepak Niwas Hooda – in the squad, Panthers' raiding contingent cannot be termed the strongest, simply due to the lack of balance. Though Panthers have tried many raiding combinations, few have been as successful as Hooda. the experienced raider has gathered 99 points so far and has registered four Super10 performances. He poses the greatest danger to our defense.
However, our defenders are enjoying a great form, which will make it tough for Hooda or any other Panthers raider to steal any points. Nitesh, our captain, at right corner and Sumit at left corner have lifted the team's defense while covers Ashu and Amit have provided both with the necessary support to make the Yoddha defense one of the strongest this season. Their aim will be to continue with equally impressive performance against Panthers.
Their defenders
The match will be a clash between arguably the two best left covers of this season. While Yoddha have the rights to brag about Sumit, Sandeep Dhull will be Panthers' reply to that. Dhull currently has most tackle points this season (52) and owns the orange band. The Panthers' defense is further strengthened by the presence of Vishal and Amit Hooda.
The Yoddha raiders have done justice to the roles assigned to them, which has helped the team find their mojo and pick up necessary points. Rishank, apart from bagging subtle touch points and bonuses on the mat, guides the side with his immense experience and understanding of the game. Shrikant and Surender, on the other hand, have fetched the bulk of points for the sides in the previous few wins of the side. The raiders will be expected to keep up their good work on the mat and help the side register their fifth consecutive victory.
Head to head
UP Yoddha 2-2 Jaipur Pink Panthers