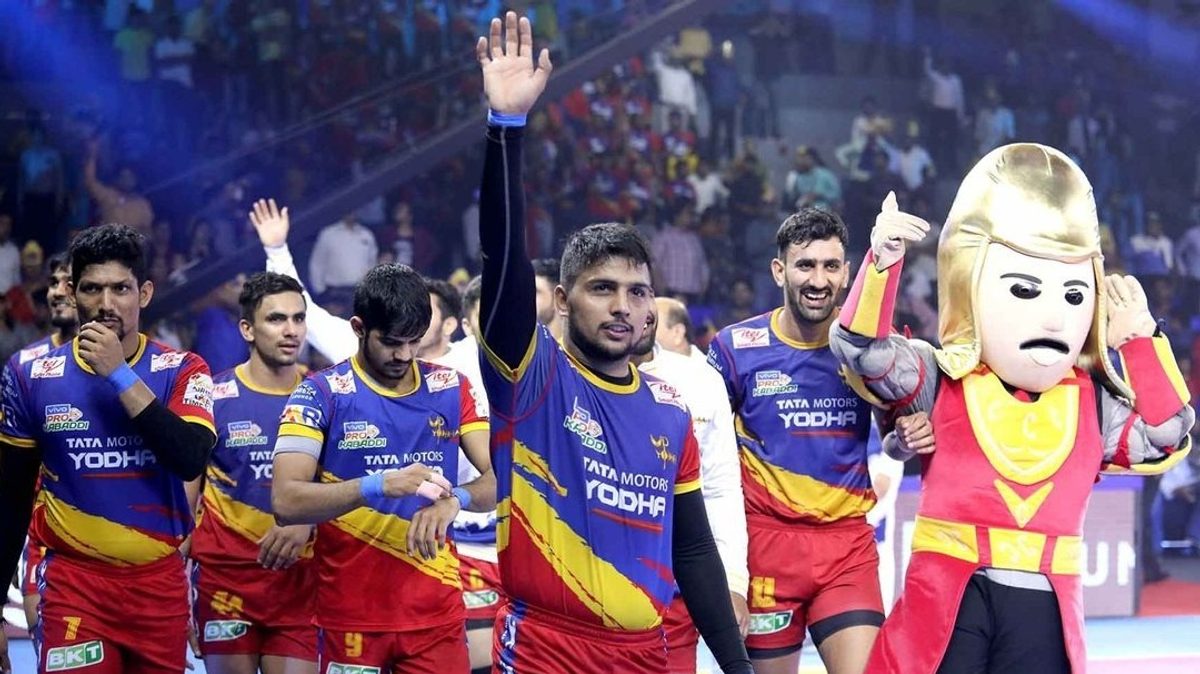 After putting up neck-and-neck fight with Bengaluru Bulls, Yoddha were defeated in the Eliminator 1 of ProKabaddi 2019 at the EKA Arena on Monday. Yoddha, who had defeated the Bulls twice before in the season, were handed a heart-breaking defeat in the extra time which darted us out of the tournament.
Yoddha's intent to win the match and proceed to the semi-final looked evident from the positive and aggressive start of the game. While the raiders settled for nothing but points, the defense line was brought up the mat to counter an in-form Pawan Sehrawat. As a result, the Bulls were All Out within the first eight minutes of the match.
Rishank looked at his best on the night and kept on striking back to back with his skillful raids. Our defense was on top of their game, and after 12 minutes of play in the first half, Bulls managed only four points against Yoddha's 14 points.
Bulls got their first successful tackle at this point, which brought Sehrawat back on the mat and he immediately lifted his side with a 4-point raid. Though Nitesh pulled off one super-tackle after Sehrawat's colossal raid, he couldn't repeat it as Pawan escaped our defense's strong grip to hand Yoddha their first All Out. This reduced Yoddha's lead by a significant amount, and at half time, the score read 20-17 in our favour.
Though Sehrawat was tackled on multiple attempts on the night, including super tackles, his big raids balanced score rate for both sides. Yoddha led in most of the match, the Bulls took the lead for the first time with less than a couple of minutes left in the match. Two successful raids from Rishank and Surender Gill followed, and the match was rolled on to extra time after being tied at 36 all.
Rishank started the first half of extra time with a 2-point raid and our defenders followed up with a tackle to hand us a lead, but it was yet again Sehrawat's 4-point raid which brought the Bulls back in the game. The Bulls took the lead and got Yoddha All Out with over a minute remaining. Though our raiders put in best of their efforts, Bulls won the match to qualify for the semi-final, ending Yoddha's journey in Eliminator.
Rishank with 11 raid points was the best among the Yoddha raiders while both Nitesh and Sumit put up High 5 performances.