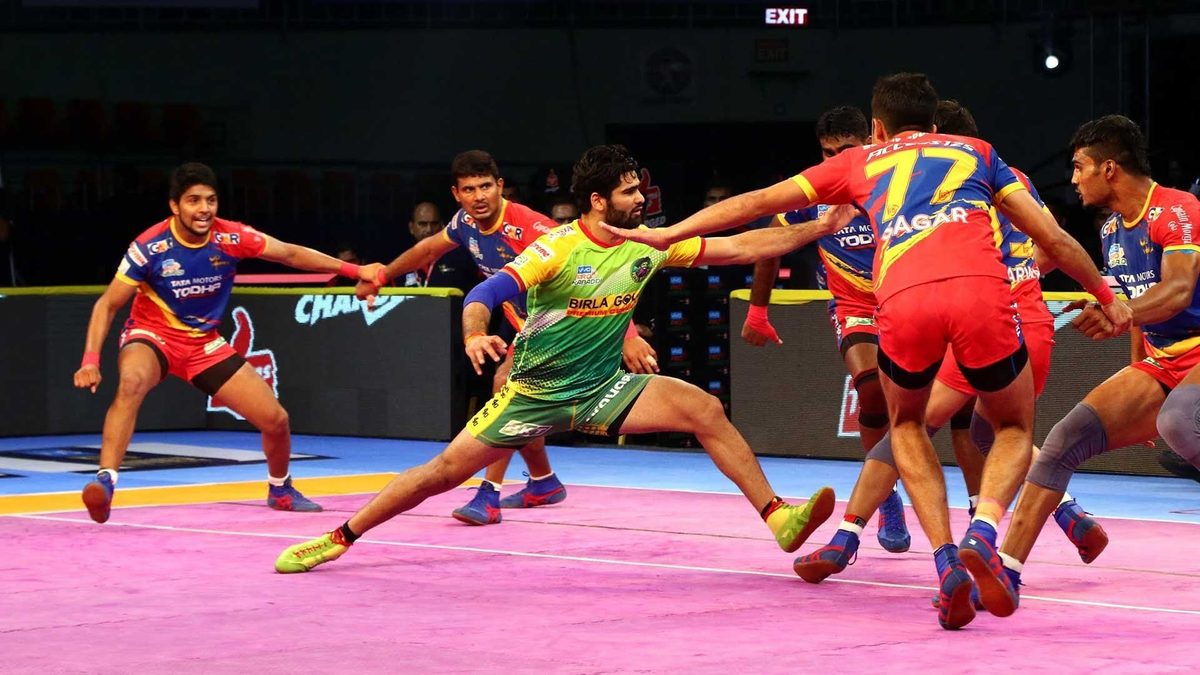 In our second match of VIVO ProKabaddi 2018, as we locked horns with the three-time champions Patna Pirates, we faced a 41-43 defeat at the Jawaharlal Nehru Indoor Stadium, Chennai. But, we can proudly say, we stood up to a great side, kept them on their toes and fought till the end.
Pardeep Narwal was tamed in his very first raid of the match, being taken down by Nitesh Kumar. With two bonus points by Prashanth and Rishank, our Yoddha started with a 3-0 lead. Yoddha were off to a cautious start, resorting to skillfully collected bonus points. Our defenders kept doing the damage to the Pirates, and soon they were reduced to a team of three. However, the Pirates were soon back on the track, getting our players out one after another and getting us 'All Out' at the 12th minute.
Rishank hit the Pirates back with a Super-Raid as soon as the Yoddha were back with full strength. An intelligent raid by Shrikant Jadhav followed, in which he tactfully got two of the Pirates out and soon, our opponents were All Out.
Our defenders, however, struggled at times, which led to a 21-20 score-line in favour of the Pirates, and with two Yoddha on the mat at half-time.
Back from the break, though Rohit Kumar Chaudhari stole a bonus point, another 'All-Out' was inflicted on us. But with the entire team back together, they looked rejuvenated. Though we came close to taking the lead, the Pirates put forward their A-game to maintain the lead.
Nitesh kept striking with his strong and quick holds, he became the backbone of Yoddha defence, getting out Pardeep twice and being elemental as we got the three-time champions 'All-Out'. Nitesh made sure Pardeep was kept on his toes throughout the match. But the opponent captain managed to keep that aside and emerged as the highest scorer and the most vital part of his team.
We equalised with the Pirates, on multiple occasions, but their coordinated attack got the team to a victory as we fell short of 2 points at the end.
We have plenty of positives which we can take away from the match. The dominance of Nitesh, the defenders stepping up in absence of the most experienced man from the contingent – Jeeva Kumar, Shrikant's presence of mind and our captain Rishank's ability to keep the entire team as a unit which can give one of the strongest teams in contention a run for their lives, and of course, points.
Nitesh Kumar was awarded the TATA Ace Defender of the Day for being one of the most active players on the mat today.